Britain's Best Historic Castles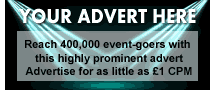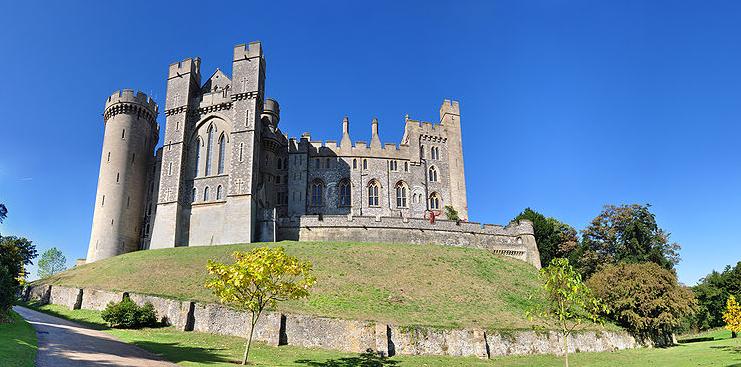 With a long history of bloody, violent clashes and battles, castles were originally designed as territorial fortresses and used as symbols of wealth and power by kings, queens and lords through the ages. We take a look at some of Britain's best castles to visit.
The widespread construction of British castles began around 1066 when Duke William of Normandy arrived on the shores of England. With a long history of bloody, violent clashes and battles, they were originally designed as territorial fortresses and used as symbols of wealth and power by kings, queens and lords through the ages. We take a look at some of Britain's best castles to visit.
---
Windsor Castle
Set in the beautiful English county of Berkshire, Windsor Castle is the largest inhabited castle in the world, dating back to the time of William the Conqueror 900 years ago. Windsor Castle is centred on the motte on which William the Conqueror built the first castle from wood between 1070 and 1086.
Windsor Castle is one of the finest examples of Gothic architectureThe castle, one of the finest examples of Gothic architecture in Britain, contains impressive State Apartments furnished with priceless treasures from the Royal Collection, St. George's Chapel and Queen Mary's Dolls House. Although a working royal palace used as an official residence of Her Majesty The Queen, parts of the castle is open to the public, including several of the Semi-State rooms.
---
Warwick Castle
Built in 1068 by William the Conqueror, Warwick Castle was originally used as a fortification until the early 17th century, when it was converted into a country house and owned by the Greville family, who became the Earls of Warwick in 1759 until 1978. Home to Caesar's Tower and Dungeon, and Guy's Tower, Warwick Castle has seen a bloody and often violent history over the last 1000 years, and is home to ancient myths, magical tales,knights, princesses and adventure.
The gardens cover 690 acres, which include landscaped formal gardens in the grounds, created in 1869. Supposedly haunted by Fulke Greville, the Watergate Tower is known as the Ghost Tower, and a live-action show tells his fascinating story of his murder.
---
Tower of London
Discover the Tower of London's fascinating sights and stories at one of Britain's iconic castles, built in the early 1080's by the Norman, William the Conqueror, and overseen by Gundulf, the Bishop of Rochester. At that time, nothing had ever been seen like it in the history of England. At 90 feet tall, the Tower of London dominated the capital's skyline, and it was frequented by many kings and queens.
With its four distinctive turrets at the centre, it was created as a fortress and stronghold, the castle has also been used as a powerbase in peacetime and a refuge in times of crisis. Home to the Crown Jewels in the Jewel House, it houses the greatest working collection of Crown Jewels in the world, including the Koh-i-Noor and the Cullinan I.
---
Ludlow Castle
Ludlow Castle is set in the tranquil Shropshire countryside in the heart of the bustling black and white Tudor town of Ludlow. Get a glimpse into the lifestle of medieval society at this magnificent castle, built in the late 11th century and originally a Norman Fortress and fortified Royal Palace. Its long history is reflected in its varied architecture, including Norman, Medieval and Tudor construction.
Owned by the Earls of Powis, Ludlow Castle is home to many of Ludlow's festivals and fayres, including the Ludlow Festival, annual Shakespeare performances, and the Ludlow and Marches Food and Drink Festival.
---
Leeds Castle
Leeds Castle has been used as a prison, a convalescent home and a military garrisonSet on two islands on the River Len on the outskirts of Maidstone in Kent, Leeds Castle has been fortified for more than 900 years. Visitors to the magnificent castle are transported through the castle's turbulent history. Visited frequently by Henry VIII in Tudor times, Leeds Castle has been used as a prison, a convalescent home and a garrison.
With Norman foundations, a medieval gatehouse, a Tudor tower and a 19th century country house, the castle is brimmed with history, and visitors can see an eclectic mix of period architecture, interiors and priceless treasures, see the internationally renowned aviaries, or stroll through the quintessentially English gardens.
---
Arundel Castle
Set in sweeping gardens and grounds, Arundel Castle is the seat of the Dukes of Norfolk. Built at the end of the 11th century by the Earl of Arundel, Roger de Montgomery, the castle's oldest feature is the motte, constructed in 1068, and was occupied by King Henry I in 1068-1135, and passed to King Henry II who continued the construction of the stone castle.
One of the finest treasure houses in Britain, Arundel Castle is home to many priceless works of art, paintings, furniture, heraldry and tapestries.
---
Conwy Castle
Conwy Castle was built during King Edward I's military campaign between 1283 and 1289, costing 15,000 to build (162m in today's money), and is the largest sum of money that he spent on any of his Welsh castles. The castle, an impressive achievement of medieval military architecture, was built to defend Conwy's river and town harbour, and occupies a magnificent spot above the town on Conwy.
With a long history of seiges and captures throughout its turbulent history, it is an important reminder of Wales' colourful heritage throughout the middle ages. Conwy Castle is now a Scheduled Ancient Monument and part of a World Heritage Site.
---
Caernarfon Castle
Caernarfon Castle was the setting for the investiture of The Prince of WalesDesignated a World Heritage Site, Caernarfon Castle's majestic persona is no architectural accident. Having been built to echo the magnificent walls of Constantinople, Turkey's then capital, construction began in 1283 by Edward the First as both a military stronghold and a seat of government, as well as his royal palace.
Dominating the Menai Strait that separates Anglesey with North Wales, Caernarfon Castle now houses the Royal Welsh Fusiliers Museum, and was the setting for the investiture of Prince Charles as the Prince of Wales in 1969.
---
Balmoral Castle
Set within the beautiful area of Royal Deeside at the foot of Lochnagar is the stunning Balmoral Castle. Bought by Queen Victoria in 1848, the original castle was rebuilt as it was not considered large enough for occupation. The Estate is now owned and funded by Her Majesty The Queen, and comprises over 18,000 hectares of forest and pasture.
Parts of the castle, gardens and exhibitions are open to the general public between the months of April and July. We recommend at least one and a half hours for your visit to Balmoral Castle.
---
Beaumaris Castle
Beaumaris Castle was the last castle of Edward I reign in North WalesLocated in Beaumaris, Anglesey, Beaumaris Castle was build in 1295, but unfortunately never reached completion. Beaumaris (beau mareys - fair marsh) was the last Castle of Edward the First's reign in North Wales.
At the time it was built, it cost a whopping 15,000, translating to around 5m in today's money, the castle took 35 years to build.
Now designated a World Heritage site, Beaumaris Castle is managed by Cadw, the Welsh Assembly's agency for historic monuments, there is a gift shop selling souvenirs and guidebooks, an exhibition, and picnic facilities available.
---
Other Castles in Britain
---
Berkshire
---
Berwickshire
---
Cheshire
---
Cornwall
---
Cumbria
---
Denbighshire
---
Derbyshire
---
Devon
---
Dorset
---
Durham
---
Essex
---
Glamorgan
---
Gloucestershire
---
Gwent
---
Hampshire
---
Herefordshire
---
Hertfordshire
---
Isle of Wight
---
Kent
---
Lanarkshire
---
Leicestershire
---
Lincolnshire
---
Norfolk
---
Northamptonshire
---
Northumberland
---
Nottinghamshire
---
Oxfordshire
---
Rutland
---
Shropshire
---
Somerset
---
Staffordshire
---
Suffolk
---
Sussex
---
Warwickshire
---
Wiltshire
---
Yorkshire
---
Your comments
Add your comment
Related news
Mediaeval Battle scene at Warwick Castle
For an alternative Easter, go back in time at Warwick Castle where they are bringing to life some of the castle's most famous characters, legends and battles.
Lincoln Castle excavations may reveal King
Archaeologists are due to extract a sarcophagus buried at Lincoln Castle which could contain a Saxon king, the BBC has reported.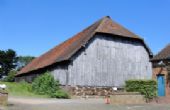 Cathedral of Middlesex saved
A medieval building once dubbed 'the cathedral of Middlesex' has been bought by English Heritage to save it from decay.
Medieval knights fight at Welsh castles
The Plantagenet Medieval Society is to stage a league tournament in three castles in South Wales over three days in April.
Related videos
Darwin's Shrewsbury
Visit Charles Darwin's Shrewsbury, the birthplace of evolution!
Five Horrid Things - Ludlow Castle
Love, torture, a jailbreak, a betrayal, a massacre, suicide, and haunting ghosts. This story has it all! And it all kicks off in the damp dungeons of Ludlow Castle, with a secret meeting.
Ludlow on Video
Virtual tour of the market town of Ludlow in the beautiful county of Shropshire.
Dame Judy Dench
Discover why Dame Judi Dench loves Hever Castle, the childhood home of Anne Boleyn and the place where Henry VIII first wooed the doomed queen.