Avon Gorge
Bristol, City of Bristol, BS8 4LD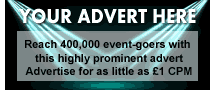 Set above Avon Gorge, this comfortable hotel overlooks Brunel's famous suspension bridge. It has free parking and a large terrace for alfresco dining and excellent views. Located in Clifton, The Avon Gorge is about 2 miles from Bristol city centre, which can be reached on foot. Avon Gorge Hotel is home to the Bridge Caf?, a stylish glass-fronted restaurant with a decked area. It offers modern British cuisine and is a good meeting place.
There is also free Wi-Fi in public areas. The White Lion Inn offers relaxed dining, a large terrace and views of Clifton Suspension Bridge and the Somerset hills. Some bedrooms face Avon Gorge, and others face towards Clifton village. Each room has a TV, and tea and coffee facilities.
Meeting and banqueting facilities are available at Avon Gorge. Please check with reception for more information about our meeting and business banqueting facilities.
The hotel offers internet services, and a wireless hotspot connection is available.
Hotel Map
From
£79.00 per night
Address
Avon Gorge
Sion Hill
Bristol
City of Bristol
BS8 4LD
Payment Types

Hotel Facilities
| | |
| --- | --- |
| | Parking Available |
| | Restaurant |
| | Pet Friendly Hotel |
| | Room Service |
| | Meeting Rooms |
| | Bar |
| | 24hr Front Desk |
| | Fitness Centre/Gym |
| | Disabled Facilities |
| | Internet Access |
| | Wireless Internet/LAN |
| | Indoor Swimming Pool |
| | Outdoor Swimming Pool |
Your comments
Add your comment
What's on nearby
Thursday

12 December 2013


Bristol Jongleurs 12th December at Jongleurs Bristol
Jongleurs Comedy Club
Bristol

---

Friday

13 December 2013


Bristol Jongleurs 13th December at Jongleurs Bristol
Jongleurs Comedy Club
Bristol

---

Friday

13 December 2013


Bigger, Better, Burgundy er Anchorman Party
The Lanes
Bristol

---

Saturday

14 December 2013


Rugby Match and Wurzels Tribute Show
Bath Recreation Ground
Bath

---

Saturday

14 December 2013


Carols in the Barn
Winterbourne Medieval Barn
Winterbourne

---

Saturday

14 December 2013


Fatboy Slim
Motion
Bristol

---

Saturday

14 December 2013


Happy Mondays
O2 Academy 2 Bristol
Bristol

---

Saturday

14 December 2013


Bristol Jongleurs 14th December at Jongleurs Bristol
Jongleurs Comedy Club
Bristol

---

Saturday

14 December 2013


Brunel's Ss Great Britain Christmas Market
SS Great Britain
Bristol

---

Sunday

15 December 2013


Bad Manners
The Fleece
Bristol

---

Sunday

15 December 2013


Southbank Christmas Market
The SouthBank Club
Bristol

---

Monday

16 December 2013


David Brent Foregone Conclusion
Colston Hall
Bristol

---

Tuesday

17 December 2013


The Waterboys
Colston Hall
Bristol

---

Wednesday

18 December 2013


Kim Wilde Christmas Party
O2 Academy Bristol
Bristol

---

Thursday

19 December 2013


Bristol Jongleurs 19 December
Jongleurs Comedy Club
Bristol

---

Friday

20 December 2013


The Last Friday before Xmas - Back to the 1980's
The Lanes Bristol
Bristol

---

Friday

20 December 2013


Only Men Aloud
Colston Hall
Bristol

---

Friday

20 December 2013


Bristol Jongleurs 20th December at Jongleurs Bristol
Jongleurs Comedy Club
Bristol

---

Saturday

21 December 2013


Mini Messiah Family Concert Kids Go Free
Colston Hall
Bristol

---

Saturday

21 December 2013


Bristol Jongleurs 21 December
Jongleurs Comedy Club
Bristol

---

Saturday

28 December 2013


Bristol Jongleurs 28th December at Jongleurs Bristol
Jongleurs Comedy Club
Bristol

---

Tuesday

31 December 2013


Bellowhead New Years Eve Party
Colston Hall
Bristol

---

Tuesday

31 December 2013


Bristol Jongleurs 31st December at Jongleurs Bristol
Jongleurs Comedy Club
Bristol

---

Saturday

04 January 2014


Bristol Jongleurs 4th January at Jongleurs Bristol
Jongleurs Comedy Club
Bristol

---

Saturday

04 January 2014


East India Youth
Louisiana
Bristol

---

Friday

10 January 2014


Bristol Jongleurs 10th January at Jongleurs Bristol
Jongleurs Comedy Club
Bristol

---

Saturday

11 January 2014


Bristol Jongleurs 11th January at Jongleurs Bristol
Jongleurs Comedy Club
Bristol

---

Friday

17 January 2014


Bristol Jongleurs 17th January at Jongleurs Bristol
Jongleurs Comedy Club
Bristol

---

Saturday

18 January 2014


Bristol Jongleurs 18th January
Jongleurs Comedy Club
Bristol

---

Wednesday

22 January 2014


Cheese and Wine Evening
Arch House Deli
Bristol

---

Friday

24 January 2014


Bristol Jongleurs 24th January at Jongleurs Bristol
Jongleurs Comedy Club
Bristol

---

Saturday

25 January 2014


Bristol Jongleurs 25th January at Jongleurs Bristol
Jongleurs Comedy Club
Bristol

---

Friday

31 January 2014


Bristol Jongleurs 31st January at Jongleurs Bristol
Jongleurs Comedy Club
Bristol

---

Friday

31 January 2014


12th Bristol Cider Festival with the Mangledwurzels
Brunel's Old Station
Bristol

---

Saturday

01 February 2014


Comedy Show: Mark Olver, Gerry K, Mark Nelson
Jongleurs Comedy Club
Bristol

---

Sunday

02 February 2014


Less Than Jake
O2 Academy Bristol
Bristol

---

Monday

03 February 2014


Sepultura
The Fleece
Bristol

---

Friday

07 February 2014


Bristol Jongleurs 7th February at Jongleurs Bristol
Jongleurs Comedy Club
Bristol

---

Saturday

08 February 2014


Bristol Jongleurs 8 February
Jongleurs Comedy Club
Bristol

---

Tuesday

11 February 2014


Tich
The Fleece
Bristol

---

Friday

14 February 2014


Valentin's Day Opera Gala
Colston Hall
Bristol

---

Friday

14 February 2014


8th Bath Cider Festival with the Mangledwurzels
Bath Pavilion
Bath

---

Friday

14 February 2014


Bristol Jongleurs: Adam Crow
Jongleurs Comedy Club Bristol
Bristol

---

Friday

14 February 2014


The Treatment
Thekla
Bristol

---

Saturday

15 February 2014


Bristol Jongleurs 15th February at Jongleurs Bristol
Jongleurs Comedy Club
Bristol

---

Friday

21 February 2014


Bristol Jongleurs 21st February at Jongleurs Bristol
Jongleurs Comedy Club
Bristol

---

Saturday

22 February 2014


Bristol Jongleurs 22nd February at Jongleurs Bristol
Jongleurs Comedy Club
Bristol

---

Tuesday

25 February 2014


Nigel Kennedy
Playhouse Theatre
Weston Super Mare

---

Thursday

27 February 2014


Drenge
The Fleece
Bristol

---

Friday

28 February 2014


Bristol Jongleurs 28th February at Jongleurs Bristol
Jongleurs Comedy Club
Bristol

---

Friday

28 February 2014


Room 94
O2 Academy Bristol
Bristol

---

Saturday

01 March 2014


Bristol Jongleurs 1st March at Jongleurs Bristol
Jongleurs Comedy Club Bristol
Bristol

---

Sunday

02 March 2014


Bath Half Marathon 2014 in Aid of Cystic Fibrosis Trust
Bath City Centre
Bath

---

Tuesday

04 March 2014


Paper Aeroplanes
Thekla
Bristol

---

Tuesday

04 March 2014


The Jezabels
The Fleece
Bristol

---

Tuesday

04 March 2014


Rizzle Kicks
O2 Academy Bristol
Bristol

---

Friday

07 March 2014


Maximo Park
O2 Academy Bristol
Bristol

---

Friday

07 March 2014


Bristol Jongleurs: Sally-Anne Hayward
Jongleurs Comedy Club Bristol
Bristol

---

Friday

07 March 2014


Foxes
Thekla
Bristol

---

Saturday

08 March 2014


Bristol Jongleurs 8th March: Bobby Mair
Jongleurs Comedy Club Bristol
Bristol

---

Thursday

13 March 2014


Australian Pink Floyd
Colston Hall Bristol
Bristol

---

Friday

14 March 2014


Bristol Jongleurs Mandy Knight, Dave Twentyman, Christian Reily, Eddy Brimson
Jongleurs Comedy Club
Bristol

---

Saturday

15 March 2014


Bristol Jongleurs 15th March at Jongleurs Bristol
Jongleurs Comedy Club Bristol
Bristol

---

Friday

21 March 2014


Bristol Jongleurs 21st March at Jongleurs Bristol
Jongleurs Comedy Club Bristol
Bristol

---

Saturday

22 March 2014


Bristol Jongleurs 22nd March
Jongleurs Comedy Club
Bristol

---

Friday

28 March 2014


Rebecca Ferguson
Colston Hall
Bristol

---

Friday

28 March 2014


Martin Beaumont, Dougie Dunlop, Dave Longley, Jonny Awsum: Comedy Show
Jongleurs Comedy Club Bristol
Bristol

---

Saturday

29 March 2014


Bristol Jongleurs 29th March
Jongleurs Comedy Club
Bristol

---

Sunday

13 April 2014


Whirly Birds Fun Day
The Helicopter Museum
Weston Super Mare

---

Friday

02 May 2014


Bristol to Paris Cycle Challenge
Above and Beyond
Bristol

---

Saturday

17 May 2014


World at War Weekend
The Helicopter Museum
Weston Super Mare

---

Monday

19 May 2014


Belinda Carlisle
Colston Hall
Bristol

---

Wednesday

25 June 2014


Jurrasic 5
O2 Academy Bristol
Bristol

---

Saturday

26 July 2014


Stars of Time Sci Fi Event
The Helicopter Museum
Weston Super Mare

---

Sunday

03 August 2014


Open Cockpit Festival
The Helicopter Museum
Weston Super Mare

---

Sunday

26 October 2014


Halloween Family Fun Day
The Helicopter Museum
Weston Super Mare

---

Sunday

14 December 2014


Christmas Fun Day
The Helicopter Museum
Weston Super Mare

---

Monday

15 December 2014


The Human League
Colston Hall
Bristol

---
Add your event here
BritEvents Features
Like us on Facebook
Advertisements