Nent Hall Country House Hotel
Alston, Cumbria, CA9 3LQ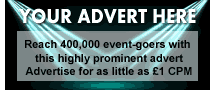 Nent Hall offers a charming destination to enjoy a relaxing break. Set in peaceful gardens, we are only a short drive from the Lake District, Hadrian's Wall and much more. Nent Hall Coutry House Hotel is a haven of tranquillity; perfect for those who want to get away from it all. The hotel has recently undergone major refurbishment and all rooms offer comfort in a stylish country house setting. During your stay you can enjoy strolls along the banks of the River Nent, wander round the cobbled lanes of nearby Alston or walk up to several vantage points, where the whole valley is spread out below you.
We are delighted that pets are allowed at Nent Hall Country House Hotel, subject to conditions. Please check with the hotel for advice regarding this pet-friendly hotel.
Meeting and banqueting facilities are available at Nent Hall Country House Hotel. Please check with reception for more information about our meeting and business banqueting facilities.
There is a golf course at, or near to the Nent Hall Country House Hotel hotel. Please check with the hotel for more information about golfing facilities and other sports that may be available.
The hotel offers internet services, and a wireless hotspot connection is available.
Hotel Map
From
£49.00 per night
Address
Nent Hall Country House Hotel
Alston
Alston
Cumbria
CA9 3LQ
Payment Types

Hotel Facilities
| | |
| --- | --- |
| | Parking Available |
| | Restaurant |
| | Pet Friendly Hotel |
| | Room Service |
| | Meeting Rooms |
| | Bar |
| | 24hr Front Desk |
| | Fitness Centre/Gym |
| | Disabled Facilities |
| | Internet Access |
| | Wireless Internet/LAN |
| | Indoor Swimming Pool |
| | Outdoor Swimming Pool |
Your comments
Add your comment
What's on nearby
Add your event here
BritEvents Features
Like us on Facebook
Advertisements