Spindle Lodge
Leicester, Leicestershire, LE1 7NA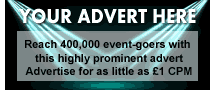 A small family-run hotel with Victorian charm and style, built in 1876 on tree-lined West Walk. Despite its central position, Spindle Lodge is in a quiet location. At the end of West Walk is the New Walk, a pedestrian promenade that takes you into the city centre. The New Walk Museum with its Picasso Ceramics exhibition is just around the corner. Leicester is a vibrant city, with excellent entertainment, sporting, shopping and educational attractions including De Montfort Hall and the Y Theatre.
The hotel is 5 minutes from the railway station, Leicester and De Montford universities. Leicester Cricket Club, rugby and football venues are 10-20 minutes' walk away. After booking, you must contact the hotel directly to inform them of your time of arrival, as the reception is not manned at all times.
There is a golf course at, or near to the Spindle Lodge hotel. Please check with the hotel for more information about golfing facilities and other sports that may be available.
The hotel offers internet services, and a wireless hotspot connection is available.
Hotel Map
From
£45.00 per night
Address
Spindle Lodge
2 West Walk
Leicester
Leicestershire
LE1 7NA
Payment Types

Hotel Facilities
| | |
| --- | --- |
| | Parking Available |
| | Restaurant |
| | Pet Friendly Hotel |
| | Room Service |
| | Meeting Rooms |
| | Bar |
| | 24hr Front Desk |
| | Fitness Centre/Gym |
| | Disabled Facilities |
| | Internet Access |
| | Wireless Internet/LAN |
| | Indoor Swimming Pool |
| | Outdoor Swimming Pool |
Your comments
Add your comment
What's on nearby
Add your event here
BritEvents Features
Like us on Facebook
Advertisements