The Old Rectory 5 Star Aa Guest House
Much Wenlock, Shropshire, TF12 5AF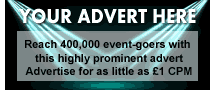 Set in 2 acres of landscaped gardens, The Old Rectory offers luxurious 5-star accommodation and excellent service. Rooms have en suite bathrooms, free Wi-Fi and the restaurant offers fine dining. Many rooms feature four-poster beds and some have therapy showers and jacuzzi baths. Decorated with Victorian furniture, bedrooms have garden views, seating areas, TVs and DVD players. The Old Rectory restaurant offers a delicious menu, with locally sourced ingredients delivered daily.
All meals have to be booked before arrival. Telford is just 2 miles from the Old Rectory and the Ironbridge Museum is just a short drive away. Free parking is available at the Rectory.
There is a golf course at, or near to the The Old Rectory 5 Star Aa Guest House hotel. Please check with the hotel for more information about golfing facilities and other sports that may be available.
The hotel offers internet services, and a wireless hotspot connection is available.
Hotel Map
From
£59.00 per night
Address
The Old Rectory 5 Star Aa Guest House
46 Ironbridge Road
Much Wenlock
Shropshire
TF12 5AF
Payment Types

Hotel Facilities
| | |
| --- | --- |
| | Parking Available |
| | Restaurant |
| | Pet Friendly Hotel |
| | Room Service |
| | Meeting Rooms |
| | Bar |
| | 24hr Front Desk |
| | Fitness Centre/Gym |
| | Disabled Facilities |
| | Internet Access |
| | Wireless Internet/LAN |
| | Indoor Swimming Pool |
| | Outdoor Swimming Pool |
Your comments
Add your comment
What's on nearby
Add your event here
BritEvents Features
Like us on Facebook
Advertisements