Sandford House
Shrewsbury, Shropshire, SY1 1XL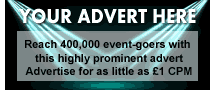 arm, friendly, and informal, Sandford House provides a homely, tasteful environment with high standards in food and cleanliness and free parking is available nearby. Sandford House is located close to the Severn with its fine riverside walks, yet is within a few minutes' walk of the town centre. Nearby are many excellent restaurants and eating houses of all kinds. Sandford offers bed and breakfast accommodation.
We are delighted that pets are allowed at Sandford House, subject to conditions. Please check with the hotel for advice regarding this pet-friendly hotel.
There is a golf course at, or near to the Sandford House hotel. Please check with the hotel for more information about golfing facilities and other sports that may be available.
The hotel offers internet services, and a wireless hotspot connection is available.
Hotel Map
From
£50.00 per night
Address
Sandford House
St Julians Friars
Shrewsbury
Shropshire
SY1 1XL
Payment Types

Hotel Facilities
| | |
| --- | --- |
| | Parking Available |
| | Restaurant |
| | Pet Friendly Hotel |
| | Room Service |
| | Meeting Rooms |
| | Bar |
| | 24hr Front Desk |
| | Fitness Centre/Gym |
| | Disabled Facilities |
| | Internet Access |
| | Wireless Internet/LAN |
| | Indoor Swimming Pool |
| | Outdoor Swimming Pool |
Your comments
Add your comment
What's on nearby
Add your event here
BritEvents Features
Like us on Facebook
Advertisements