Music, concerts & gigs in Wickford, Essex
Wickford's best concerts
Full Diary
Add your event here
Related news
Win tickets to Shropshire's best music festival
Some of the biggest names in the music industry will be appearing at Shropshire's biggest and best music festival next month. JLS, James Arthur, King Charles and The Pigeon Detectives will all be headlining at OsFest during the May Bank Holiday.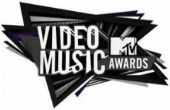 Adele dominates MTV Music Video Awards
British songstress Adele was the big winner at Sunday's MTV Video Music Awards at the Nokia Theatre, Los Angeles, grabbing four Moonmen statues.
Live music saving our economy?
Live music events may be contributing significantly to the UK economy, a major survey reveals.
Music Nation underway for London 2012
Some of the UK's leading orchestras and choirs have taken part in more than 100 performances across the UK for 'Music Nation' weekend.
Related videos
One Direction
1D talk about the new album released in November and he manic fans they have. One Direction have announced that they will be coming to London's O2 Arena between 1-5 April 2013.
V Festival
V Festival 2012 launch artists and promotional video.
gangnam style
The hottest new sound to come out of Korea. With millions of views from all over the world no wonder PSY is still in the Official Charts top ten.
Creamfields Highlight
The UK's No.1 dance festival Creamfields returns in 2012 to Daresbury in Cheshire on August bank Holiday weekend. This video features the highlights of the 2011 Creamfields.
Music Video of the Week
Bruno Mars - Grenade

"Today, I get to share with you the visual companion piece to my new single, 'Grenade.' The song is about loving someone so deeply, and the pain of knowing that the person you love does not feel the same. The actions in this video serve as a metaphor, and should not be taken literally. I am aware of the power of visual media, and I encourage everyone who watches this video to understand that it is an artistic interpretation of the song, and not something to imitate." -- Bruno Mars
Chosen by Amanda Arnold
iTUNES ALBUM CHARTS
1
Jack WhiteBlunderbuss
2
Blake SheltonRed River Blue
3
Maroon 5Hands All Over
4
Lee BriceHard 2 Love
5
Josh Abbott BandSmall Town Family Dream
6
Ti?stoClub Life, Vol. 2 - Miami (D
7
The WantedThe Wanted (Special Edition)
8
ADELE21
9
GotyeMaking Mirrors
10
Kip MooreUp All Night (Deluxe Edition
11
One DirectionUp All Night (Deluxe Version
12
Jason MrazLove Is a Four Letter Word (
13
TrainCalifornia 37
14
Ryan AdamsiTunes Session
15
Cee Lo GreenThe Lady Killer
16
Christina AguileraBionic
17
One DirectionUp All Night
18
Alabama ShakesBoys & Girls
19
The Black KeysEl Camino
20
Lionel RichieTuskegee (Deluxe Edition)
Reader Poll
Top Selling Tickets
Tweets by @britevents