Kate Middleton - 'lesbian icon'?
Saturday, 23 April 2011gay News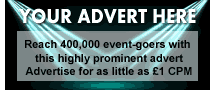 Novelist Sarah Waters has claimed princess-in-waiting Kate Middleton will soon be considered an lesbian icon.
Novelist Sarah Waters has claimed princess-in-waiting Kate Middleton will soon be considered an lesbian icon.
Waters, who wrote lesbian novel Tipping The Velvet, said at the Man Booker Best of Beryl prize: 'There is something quite earthy about her which, I think, lesbians will like.'
Waters also told the Daily Telegraph that Miss Middleton appeals to lesbians in the same way as Princess Diana did to gay men.
She also spoke of Miss Middleton's appeal at the Man Booker Best of Beryl saying: 'Of course, they will be drawn to her glamour, so I think she will do very well for all sorts of people.'
Buckingham Palace gay marriage rally
Gay rights campaigners have planned for a rally to take place outside Buckingham Palace on Monday 25th April to ask Kate and William for marriage equality support.
Activits at the rally will attempt to deliver a wedding card to the married couple to be.
Event organiser Mr Tatchell said:'We want equal marriage rights for all couples, regardless of sexual orientation. It is our hope that they might be the first royal couple to express support for marriage equality.'
Your comments
Add your comment
Related news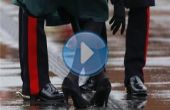 William helps Kate out of a grate
Prince William jumps to his pregnant wife's assistance after Kate Middleton get her heal caught in grate during the St Patrick's Day Parade event in Aldershot, Hampshire. The 31 year-old royal mum-to-be just kept on smiling.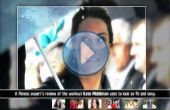 Kate Middleton keeps fit during pregnancy
The Duchess of Cambridge, Kate Middleton is set on keeping her sporty figure during her pregnancy by walking her dog and a source has told NOW magazine that the Duchess has taken up Pilates.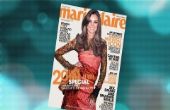 Kate Middleton's disturbing mag images
In a disturbing image on the front cover of the South African issue of Marie Claire the Duchess of Cambridge is seen posing in South African designer clothes.
Kate and William start legal proceedings
The Duke and Duchess of Cambridge are beginning a criminal complaint over topless photos of Kate Middleton are seen in the French magazine Closer.
Related videos
British Military Tornament
This year it has been confirmed that Kate Middleton and Prince William will be attending this years British Military Tornament at Earls Court in London.
Ali G shines on 2012 Comedy Awards
Sacha Baron Cohen picked up an award for Outstanding Achievement to Comedy last night, and watching this acceptance speech, I'm not surprised.......He's hilariously funny!!
Roger Waters rumoured to play Wembley
Strong rumours are flying around that Pink Floyd's Roger Waters will be playing an open air gig at the Wembley Stadium in London next year.