Love Never Dies to, erm, die
Saturday, 18 June 2011theatre News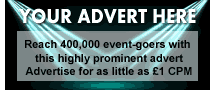 The sequel to the iconic musical Phantom of the Opera, Love Never Dies, will close later this year following falling ticket sales at the Adelphi Theatre.
Love Never Dies, the sequel to the popular West End musical Phantom of the Opera, is to close later this year, following a poor performance at the box office.
The show, which has been running at the Adelphi Theatre for just a year, will end on the 27th August, despite it being rewritten in the hope that it improved on the original.
The show's writer, Andrew Lloyd-Webber claimed that the failure of the musical was attributed to the lack of attention that it was given during production due to being treated for cancer. Speaking about the closure, he said, 'With hindsight we should have said, 'Let's put the whole thing on hold until I'm 100% again'. Frankly, I wasn't feeling very well'.
Despite the poor reception from both critics and audiences, the show was nominated for seven Laurence Olivier awards earlier this year, following a four-night closure to re-order and restructure the songs and lyrics. However, it left the award ceremony empty-handed.
Following the March 2010 opening of the show at The Adelphi Theatre, the musical has never recovered from the widely-circulated moniker, 'Paint Never Dries'.
News from across the web
Carey Mulligan to make West End debut alongside Bill Nighy
Sir Alan Ayckbourn takes a chance, musically speaking
Alex Jennings to play Willy Wonka in Sam Mendes' Charlie and the Chocolate Factory
Blogs: Michael Coveney: RSC schools Shrew shares the Almeida's shifting ground
Theatre News: Broadway's John Lloyd Young reprises Jersey Boys role at Piccadilly
Theatre News: Bill Nighy and Carey Mulligan star in David Hare's Skylight at Wyndham's Theatre from June
Olwen Four's riverrun: the watery voice of Joyce's Finnegans Wake
Kenneth Tynan on Terence Rattigan's Variation on a Theme
Cock, Melbourne Theatre Company review
Bakersfield Mist at Duchess Theatre from 10th May 2014
Your comments
Add your comment
Related news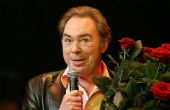 Lloyd Webber to donate £1m to the Arts
Andrew Lloyd Webber has said he will be donating £1 million to Britain's Theatre and Arts groups who are suffering as a result of government funding cuts.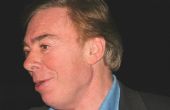 Lloyd Webber - Profumo musical
Famous composer reveals he is considering working on the 1960s sex-and-politics scandal as the subject for his next musical.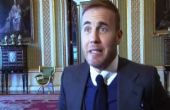 Take That's Gary awarded an OBE
Take That's Gary Barlow has had a fantastic weekend celebrating his OBE, Celebrity Dad Of The Year awards and his Diamond Jubilee single and album topping the UK charts.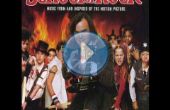 Lloyd Webber to stage School Of Rock musical
Hit movie 'School Of Rock' is to be turned into a stage musical by composer and West End genius Andrew Lloyd Webber.
Related videos
Vans Warped tour and The Used
Organisors have confirmed that US pop punk band The Used are making a surprise appearance at the Vans Warped Tour in London this weekend. Tickets still available from BritEventscom
Faith in Humanity
Our world is shockingly a much better place than you think it is. This video shows their is faith in humanity!! A great video to cheer you up!!
Spice Girls music hits the road today
The new Musical Viva Forever is a story based on the songs from The Spice Girls, and opens in Piccadilly theatre today! Tickets are available through here: - http://www.britevents.com/tickets/viva-forever/
Experience Somerset
Somerset is located in England's South West and is a wonderful mixture of heritage, countryside and coast. Explore Exmoor National Park, the mysterious Glastonbury Tor or the sandy beaches and coastal resorts like Minehead and Burnham-on-Sea. Visit one of the many cider and cheese producers and discover the vibrant arts and craft scene.