MUM2MUM WINTER MARKET TO BE HELD IN BEXLEY NEXT WEEKEND
NEWS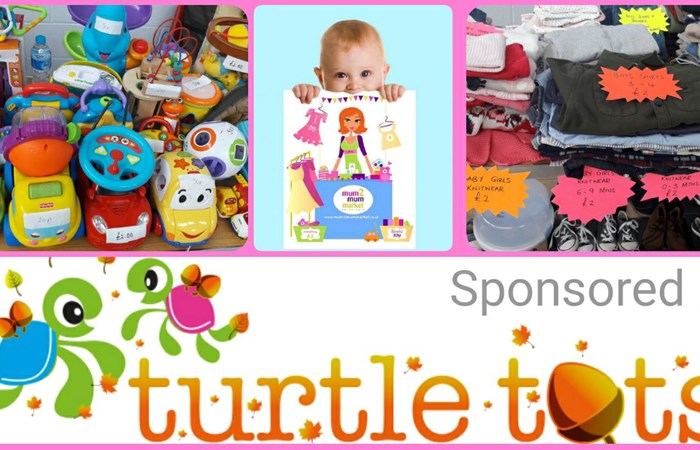 Christmas is a-coming, the goose is getting plump, time to grab a bargain for your baby, kids & bump! Cash savvy parents will be flocking to Sidcup, Bexley on 9th December when Mum2Mum Market returns to North Cray Neighbourhood Centre after the successful events in Autumn. The award winning pop-up market will have 25 stalls laden with quality second hand baby and children's goods – all quality brands in excellent condition. From nursery equipment, pushchairs, baby/children's clothes, toys, books (and everything in between)… all for a fraction of their high street prices!
---
---
Mum2Mum Market will be at the North Cray Neighbourhood Centre in Sidcup on Saturday 9th December at 2pm. Admission is 2 on the door (children free) and there is free admission after 3.30pm when prices hit rock bottom! Free car parking at the venue and on all the surrounding roads, Buggy Park and baby changing facilities also available. Plus selection of lovely cakes, mince pies perfect with a cuppa from our refreshments stall. For more information or to sell at a future sale visit www.mum2mummarket.co.uk
Sponsored by Turtle Tots London SE & Bexley who hold fun, social and stimulating swimming classes, which are hugely beneficial for the babies, mums, and dads too!
About the author
About Mum2Mum Market Mum2Mum Market run baby and children's nearly new sales where mums sell to mums. Parents can buy top quality baby and children's toys, clothes, books and equipment at a fraction of the high street price- all great brands in fantastic condition. Parents with outgrown baby and children's goods can sell on their outgrown kids stuff and keep 100% of the proceeds. The next mum2mum market is at the North Cray Neighbourhood Centre in Sidcup on 9th December 2-4pm. Full information at www.mum2mummarket.co.uk For more information, logos/visuals please contact Sandra Urnie at Mum2Mum Market on bexley@mum2mummarket.co.uk or 07546479124 ###
---
---