Tears as Harry Potter says farewell
Friday, 08 July 2011 News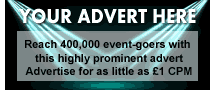 Emma Watson shed a few tears last night at the last ever Harry Potter film premiere.
After a day of rain, the red carpet was noticeably very wet for the premiere of the last Harry Potter film The Deathly Hallows: Part 2.
But the sun eventually came out and shone on the cast as they made their way down from Trafalgar Square to Leicester Square in London to greet over 8,000 screaming fans who had waited to catch a glimpse of the magical stars.
Thousands of fans camped in London's Trafalgar Square on Wednesday night to grab the best spot on the right side of the red carpet to see their favourite Harry Potter characters arrive.
21 year old Emma Watson who looked stunning in her Oscar De La Renta dress, broke down in tears as she greeted fans for the final time.
Co-star Rupert Grint told fans that 'every film has just been so special', whilst wiping away a tear or two of his own.
Daniel Radcliffe who has played the part of Harry Potter since the age of 11, comforted fans by saying, 'I don't think the end of the story happens tonight because each and every person who will see this film will carry this story with them through the rest of their lives'.
A few more tears were shed as JK Rowling thanked the fans who had camped out in the wet, and for also 'queuing up for those books for all those years'. The highly emotional fans called back a 'thank you' and JK admitted 'I'm already crying'.
An emotional time for all involved in the Harry Potter movies, and although the actors will miss making the films, they are relieved that it is over and they can now move on.
Daniel Radcliffe, who hit the headlines this week after admitting to becoming 'reliant ' on alcohol, was noticeably missing at the glitzy after show party, but the rest of the actors, crew and VIP's put aside their sadness and partied all night!
Watch Harry Potter - And The Deathly Hallows Part 2 trailer here:-
Your comments
Add your comment
Related news

Harry Potter and the Deathly Hallows trailer
American TV's ABC channel have aired the first trailer of the final instalment of Harry Potter and the Deathly Hallows: Part 2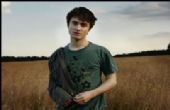 Daniel Radcliffe on being teetotal
Radcliffe reveals he became too 'reliant' on alcohol while filming the last few Harry Potter movies.

Rowling on her fave wizard
JK Rowling reveals her favourite Harry Potter character and which character she'd most like to have dinner with.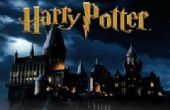 Harry Potter tour pleases pining fans
A new Harry Potter tour is due to open this March, ensuring the magic of the wizard continues - and the money keeps rolling in.
Related videos
Harry Styles may not buy haunted house
Harry Styles may be kept 'Up All Night' in his newLondon home by Dick Turpin ghost!!!
Skyfall Trailer....The movie hits UK theatres on Friday 26 October 2012
Skyfall is the new James Bond movie, which will hit UK theatres on Friday 26 October. Starring Daniel Craig, Helen McCrory and Javier Bardem, this latest 007 film is promised to be the best yet!!
The World of Beatrix Potter
Well, its just a hop, skip and a jump to the World of Beatrix Potter Attraction, the only Beatrix Potter themed attraction in Europe, where you can visit Peter Rabbit, Jemima Puddle-duck and many other delightful characters.