Pony Inn Restaurant
Les Petites Capelles Road, Guernsey, Channel Islands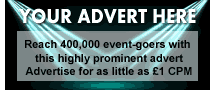 Welcome to Pony Inn Pub Food restaurant page in Guernsey, Channel Islands. For information about our menu, opening times, to book a takeaway/delivery (if available) or to book a table at Pony Inn restaurant, please phone the main telephone number on 01481 244374.
Hungry? Order online at 20,000+ delivery takeaways and restaurants across the country.
It's a quick, easy and hassle-free way to order your delicious takeaway food direct to your front door.
Check out our full list of restaurants in Guernsey, or see a list of other restaurants that are close to Pony Inn in Guernsey below.
Rating
How to find us
Pony Inn
Les Petites Capelles Road
Guernsey
Channel Islands
GY2 4GX
Phone: 01481 244374
Restaurant Map
Use the map below to plan your journey to Pony Inn by car or public transport.
Other Pub Food Restaurants Nearby
Microsoft OLE DB Provider for ODBC Drivers
error '80040e14'
[MySQL][ODBC 5.1 Driver][mysqld-5.5.23]You have an error in your SQL syntax; check the manual that corresponds to your MySQL server version for the right syntax to use near ')) * cos(radians(v_lat)) * cos(radians(v_lon) - radians(-)) + sin(radians(-)) * ' at line 1
/inc/page/restaurant1.asp, line 196