The Hand In Hand Restaurant
High Street, Pinner, Middlesex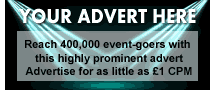 Welcome to The Hand In Hand Other restaurant page in Pinner, Middlesex. For information about our menu, opening times, to book a takeaway/delivery (if available) or to book a table at The Hand In Hand restaurant, please phone the main telephone number on 02088662521.
Check out our full list of restaurants in Pinner, or see a list of other restaurants that are close to The Hand In Hand in Pinner below.
Rating
How to find us
The Hand In Hand
High Street
Pinner
Middlesex
HA5 5PW
Phone: 02088662521
Restaurant Map
Use the map below to plan your journey to The Hand In Hand by car or public transport.
Other Other Restaurants Nearby
American
Cafe
Caribbean
Chinese
What's on nearby
Thursday

12 December 2013


VaynerWorld - Jab, Jab, Jab, Right Hook UK Book Launch
Business Design Centre
London

---

Thursday

12 December 2013


Funny Women Presents Twisted Loaf: Half Baked
Hen And Chickens Theatre Bar
Islington

---

Thursday

12 December 2013


James Bond Inspired Skyball
Radisson Blu Bloomsbury Street Hotel
London

---

Thursday

12 December 2013


Comedy Back Rub: Snow Bid'ness
The Camden Head
London

---

Thursday

12 December 2013


Zoe Schwarz/rob Koral Quintet
Lauderdale House
Highga te

---

Thursday

12 December 2013


Charlie and the Chocolate Factory
Theatre Royal Drury Lane
London

---

Thursday

12 December 2013


Peppa Pig#039;s Big Splash
Criterion Theatre
London

---

Thursday

12 December 2013


A Rocking Good Christmas Party
Radisson Blu Grafton Hotel
London

---

Thursday

12 December 2013


Clare Teal Festive Fiesta
Pizza Express Jazz Club
Soho

---

Thursday

12 December 2013


The Woman in Black
Fortune Theatre
London

---

Thursday

12 December 2013


Christmas Parties at Sandown Park Racecourse
Sandown Park Racecourse
Esher

---

Thursday

12 December 2013


Hacktivist
Underworld
London

---

Thursday

12 December 2013


The Wind in the Willows
Duchess Theatre London
London

---

Thursday

12 December 2013


Xfm Winter Wonderland 2013
O2 Academy Brixton
London

---

Thursday

12 December 2013


John Rutter
Royal Albert Hall
London

---

Thursday

12 December 2013


Fire and Ice Christmas Party
The Rembrandt Hotel
London

---

Thursday

12 December 2013


Hot Natured
Roundhouse
London

---

Thursday

12 December 2013


Julie Madly Deeply
Trafalgar Studio 2
London

---

Thursday

12 December 2013


John Rutter's Christmas Celebration
Royal Albert Hall
London

---

Thursday

12 December 2013


FeedMe Music presents Stewart Mac
229 The Venue
London

---

Thursday

12 December 2013


The Comedy Club Hemel Hempstead
Aubrey Park Hotel
St. Albans

---

Thursday

12 December 2013


Fuze + The Deets + New Infection
The Fiddlers Elbow
Kentish Town

---

Thursday

12 December 2013


Wara Video Launch
The Forge
Camden

---

Thursday

12 December 2013


From Here To Eternity
Shaftesbury Theatre
London

---

Thursday

12 December 2013


Practical Application of E&P Information Management Frameworks
Holiday Inn Bloomsbury
London

---

Friday

13 December 2013


The Highgate International Chamber Music Festival
Lauderdale House
Highga te

---

Friday

13 December 2013


Stroke Assocation Christmas Carol Service
Holy Trinity Church
Sloane Square

---

Friday

13 December 2013


The Damned
Roundhouse
London

---

Friday

13 December 2013


Airbourne
The Forum Kentish Town
London

---

Friday

13 December 2013


Maidenhead Over 30s 40s and 50s Party for Singles and Couples
Bird Hills Golf Club
Maidenhead

---

Friday

13 December 2013


Lunchtime Piano Recital
Regent Hall (The Salvation Army)
London

---

Friday

13 December 2013


Ed Byrne
Hammersmith Apollo
London

---

Friday

13 December 2013


Supa Dupa Fly
Jazz Cafe
London

---

Friday

13 December 2013


Arcturus
O2 Academy Islington
London

---

Friday

13 December 2013


Switch
Rise Superclub
London

---

Friday

13 December 2013


Electric Dreams Christmas Party
The London Stone
London

---

Friday

13 December 2013


Peppa Pigs Big Splash
Criterion Theatre
London

---

Friday

13 December 2013


Messiah
Royal Albert Hall
London

---

Friday

13 December 2013


Future Rock - The Decors
100 Club
London

---

Friday

13 December 2013


The Scottsboro Boys
The Young Vic
London

---

Friday

13 December 2013


THE WEST COUNTRY INVASION TOUR: The Lagan + The Jack Ratts + The Hellfire Orchestra
The Fiddler's Elbow
London

---

Friday

13 December 2013


Curious Incident of the Dog
Apollo Theatre London
London

---

Friday

13 December 2013


Messiah Royal Albert Hall
Royal Albert Hall
London

---

Friday

13 December 2013


Pacha Presents - Hector Couto, Tapesh, Cuartero, Josh Butler
Pacha London
London

---

Friday

13 December 2013


Jack and the Beanstalk Family Panto
Eric Morecambe Theatre Harpenden Public Halls
Harpenden

---

Friday

13 December 2013


Rudimental at the Flirt! Xmas Ball
The Forum Hertfordshire
Herts

---

Saturday

14 December 2013


Father Christmas in the House
Lauderdale House
Highga te

---

Saturday

14 December 2013


The Bad Shepherds + John Otway + Trevor Moss & Hannah-Lou
O2 Shepherd's Bush Empire
London

---

Saturday

14 December 2013


BalkanBeats London - The Italian Job -
New Empowering Church
London

---

Saturday

14 December 2013


Cafod Nativity Fun Run
Clapham Common Bandstand
London

---

Saturday

14 December 2013


CHRISTMAS PARTY BASH ONLY £5 ON THE DOOR - FIRST LIVE APPEARANCE IN LONDON, ''TEN BOB MILLIONAIRES''...
The Fiddler's Elbow
London

---

Saturday

14 December 2013


Sashi + the Wild Beans, Electric Swing Circus + Subculture Sounds at Richmix - End of Year Party
Rich Mix London
London

---

Saturday

14 December 2013


El Bembe
The Wine Tun
London

---

Saturday

14 December 2013


Salsa Kizomba Bachata Reggeaton Snow White Christmas Party
SUBUD CENTER
BARNET

---

Saturday

14 December 2013


Jack Frost Set to Wow Shoppers
The Broadwalk Centre
Edgware

---

Saturday

14 December 2013


Annie Mac Presents Xmas Party
KOKO Camden
London

---

Saturday

14 December 2013


Jimmy Hammond Boogie Woogie, Blues Piano Show
The Albany
LONDON

---

Saturday

14 December 2013


Dr Feelgood
The Hat Factory
Luton

---

Saturday

14 December 2013


Glad Tidings We Sing
Grosvenor Chapel
London

---

Saturday

14 December 2013


Rumbon Dominicano
El Penol Nightclub
London

---

Saturday

14 December 2013


Icsn Christmas Party 2013
Drapers Bar
Mile End

---

Saturday

14 December 2013


Alabama 3
The Forum Kentish Town
London

---

Saturday

14 December 2013


Rapunzel
Lauderdale House
Highga te

---

Saturday

14 December 2013


Pure Pacha with Quintino and Bobby Burns
Pacha London
London

---

Saturday

14 December 2013


Fallen To Flux // Forever On Edge // Colossusaurus // Uberkill
The Garage
London

---

Saturday

14 December 2013


Trade at Christmas
Egg London, Londo200
London

---

Saturday

14 December 2013


Two Rivers to Host Community Christmas Fun
Two Rivers Shopping Centre
Staines-Upon -Thames

---

Saturday

14 December 2013


Sebastian Ingrosso
O2 Academy Brixton
London

---

Saturday

14 December 2013


Christmas Carol Singalong
Royal Albert Hall
London

---

Saturday

14 December 2013


The Comedy Club Watford: Gerry K
Oceana Watford
Watford

---

Saturday

14 December 2013


Paul Foot
Bloomsbury Theatre
London

---

Saturday

14 December 2013


Black Veil Brides
Roundhouse
London

---

Saturday

14 December 2013


Act Natural Christmas Party
Apples and Pears
London

---

Saturday

14 December 2013


Exposure - 14 Dec
Rise Superclub
London

---

Saturday

14 December 2013


Glenn Tilbrook
Blackheath Halls
London

---

Saturday

14 December 2013


Carpathian Forest
Underworld
London

---

Saturday

14 December 2013


5 Course Ghanaian Xmas Dinner
Palm 2 Event Space
London

---

Saturday

14 December 2013


A Victorian Christmas
Bourne Hall Museum Children's Club
Ewell

---

Saturday

14 December 2013


Caribbean Christmas Party 2013
Island Arts Studio
london

---

Saturday

14 December 2013


Adrian Edmondson the Bad Shepherds
O2 Shepherds Bush Empire
London

---

Saturday

14 December 2013


St Albans Bach Choir Family Carol Concert
St Albans Cathedral
St Albans

---

Saturday

14 December 2013


Chelsea FC vs Crystal Palace
Stamford Bridge
London

---

Saturday

14 December 2013


The Big Reunion
The O2 Arena
London

---

Sunday

15 December 2013


The Christmas African Market
Gillett Square
Gillett Street

---

Sunday

15 December 2013


Live Jazz London - G-Funk
Jazz Club SoHo
London

---

Sunday

15 December 2013


The Game
Shepherds Bush Empire
London

---

Sunday

15 December 2013


The Buzzz + Rumours Of Spring + Lunch Band + Black Wolves
The Fiddler's Elbow
London

---

Sunday

15 December 2013


Jingle Bell Christmas
Royal Albert Hall
London

---

Monday

16 December 2013


Christmas Holiday Climbing Sessions
Westway Sports Centre
London

---

Monday

16 December 2013


The Boy With Tape On His Face
Palace Theatre
London

---

Monday

16 December 2013


Maggie Reilly
Bush Hall
London

---

Monday

16 December 2013


Monday Cocktail Cinema Club sponsored by De Kuyper showing Miracle on 34th street (the original)
Shaker and Company
London

---

Monday

16 December 2013


Circus of Horrors
Lyric Theatre West End
London

---

Monday

16 December 2013


Dusty O Variety Experience
Leicester Square Theatre
London

---

Monday

16 December 2013


Fortuness Fool
The Old Vic
London

---

Monday

16 December 2013


Greg Davies the Back of My Mum's Head Southbank Centre 16th December
Southbank Centre
London

---

Monday

16 December 2013


Abba Mania
London Palladium
London

---

Monday

16 December 2013


Red Hot
The Gallery in Redchurch St
London

---

Monday

16 December 2013


Live Jazz London - Acoustic Alchemy
Jazz Club SoHo
London

---

Monday

16 December 2013


Blue Christmas Service (2013)
Newington Green Unitarian Church
Stoke Newington

---
Add your event here
Your comments
Add your comment
Like us on Facebook
BritEvents Features
Advertisements