Bridgemary Car Boot Sale
Gosport, Hampshire
1 Jan - 31 Dec 2020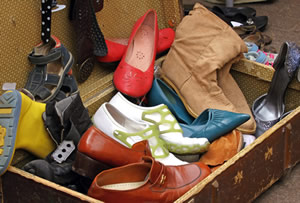 Bridgemary Community School Car Boot Sales run all year round from 7.00 am until 1.00 pm every Sunday and Bank Holiday Monday. During the summer the Boot Sale takes place on the school field unless the ground conditions are unsuitable.

There are 250+ spaces on hard standing for when the field is unusable. In addition to this there are, for the less hardy car booters, 60+ spaces available for hire inside the building.

There are hot and cold refreshments available from the school dining area and most weeks there is a roundabout and/or a bouncy castle for the children.

In Summer when the field is in use the charges will be as follows

Cars - £6.00
Large vans (Transit size) - £8.00 Larger vans by mutual agreement.
Inside Stalls - £7.00 per table (table can be supplied, but an extra table (e.g. a pasting table) may be used behind the table provided)

In Winter the stalls on the tarmac areas will be charged at £6.00 per marked bay (approx 12 ft wide and 20 ft deep) regardless of the vehicle. All other prices are as for the Summer period.
Visit website Hotels near Bridgemary Community School What's on in Gosport What's on at Bridgemary Community School
---
Disclaimer: This event (Bridgemary Car Boot Sale) is not organised by BritEvents, and we cannot be held responsible for the accuracy of the information provided, errors, or omissions. Always check the information provided before you book tickets.
Event Details
Open:

7am - 1pm

Admission:

£N/a

Category:

Venue:

Website:

Address:

Bridgemary Community School
Wych Lane, Gosport
Gosport
Hampshire
PO130JN

Phone:
Added by
BritEvents

Viewed: 17739 times