Bromley Car Boot Sale
Bromley, Kent
1 Jan - 31 Dec 2020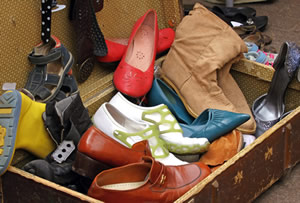 Hayes St Farm Car Boot Sale in Bromley, every other sunday from Easter Sunday to the end of October.

Now open at 6am.

Sellers pitch fee is: £12 cars, £18 large van, 50p entrance before 7am and 30p after 7am. Contact G Holtschi on 0208 462 1186 for further information about this car boot sale.
Visit website Hotels near Hayes St Farm What's on in Bromley What's on at Hayes St Farm
---
Disclaimer: This event (Bromley Car Boot Sale) is not organised by BritEvents, and we cannot be held responsible for the accuracy of the information provided, errors, or omissions. Always check the information provided before you book tickets.
Event Details
Open:

6am

Admission:

£N/a

Category:

Venue:

Address:

Hayes St Farm
Hayes St Farm, Hayes Lane, Bromley
Bromley
Kent
BR27LB

Phone:
Added by
BritEvents

Viewed: 38392 times