Hayes Street Farm Boot Sale
Bromley, Kent
1 Jan - 31 Dec 2020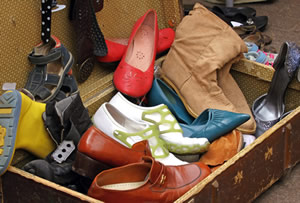 A car boot sale, every other Sunday. From Easter until October. Free parking on site. Flower stalls by arrangement only Gates open at 8am for buyers and seller and the boot fair finishes around 12. 30/1pm.
Visit website Hotels near Hayes Lane What's on in Bromley What's on at Hayes Lane
---
Disclaimer: This event (Hayes Street Farm Boot Sale) is not organised by BritEvents, and we cannot be held responsible for the accuracy of the information provided, errors, or omissions. Always check the information provided before you book tickets.
Event Details
Open:

8.00am until the afternoon

Admission:

£N/a

Category:

Venue:

Address:

Hayes Lane
Hayes Street Farm, Hayes Lane
Bromley
Kent
BR27PL

Phone:
Added by
Jordan Kenison

Viewed: 19873 times