Collectors Market / Car Boot Sale
Clitheroe, Lancashire
1 Jan - 31 Dec 2020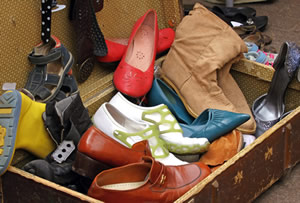 Great facilities same price to sell indoors or out 500 stall capacity. Good loos plenty of catering / massive hardstanding area. Open EVERY Sunday est 1989 !!!
Visit website Hotels near Collectors Market Car Boot Sale What's on in Clitheroe What's on at Collectors Market Car Boot Sale
---
Disclaimer: This event (Collectors Market / Car Boot Sale) is not organised by BritEvents, and we cannot be held responsible for the accuracy of the information provided, errors, or omissions. Always check the information provided before you book tickets.
Event Details
Open:

7.30am till 4pm

Admission:

£N/a

Category:

Venue:

Website:

Address:

Collectors Market Car Boot Sale
Clitheroe Auction Mart, Clitheroe
Clitheroe
Lancashire
BB71QD

Phone:
Added by
Gene Hoyle

Viewed: 2671 times