Manchester Car Boot Sale
Manchester, Lancashire
1 Jan - 31 Dec 2020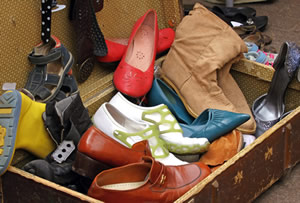 Sunday Market & Car Boot
A grand day out can be had by trading or browsing. Always well attended, the Sunday Market and Car Boot Sale has a lot to offer. The key is to expect the unexpected and look forward to the experience.

Products Available
The event brings together a huge range of goods including clothing for all ages, bric-a-brac, shoes and trainers, second-hand furniture, household products, craft stalls, pots and pans, garden plants, pet products, fresh meat, books, videos and CDs, fresh fruit and vegetables. The are also cafes and toilets on site.

Location
The market is held at New Smithfield Wholesale Market.

Opening Times
The event takes place every Sunday with the opening hours for traders being 6am until 2pm, and the opening hours for customers being 7am until 2pm.
Hotels near New Smithfield Wholesale Market What's on in Manchester What's on at New Smithfield Wholesale Market
---
Disclaimer: This event (Manchester Car Boot Sale) is not organised by BritEvents, and we cannot be held responsible for the accuracy of the information provided, errors, or omissions. Always check the information provided before you book tickets.
Event Details
Open:

Unavailable

Admission:

£N/a

Category:

Venue:

Address:

New Smithfield Wholesale Market
Ashton Old Road, Openshaw, Manchester
Manchester
Lancashire
M112WJ

Phone:
Added by
BritEvents

Viewed: 16232 times