kelham
What's on in Kelham, Nottinghamshire
Welcome to Kelham in the beautiful county of Nottinghamshire. Enjoy a mix of heritage, history, lively arts whilst visiting Kelham - our guide to events and days out is just the ticket.

Whether you're looking to brush up on local history at a museum, enjoy local arts, watch some sport, or listen to live music, you're sure to find things to do in Kelham to suit all the family, whatever the weather.

What's on in Kelham today?

Find events near Kelham
Days Out and Attractions
Go visit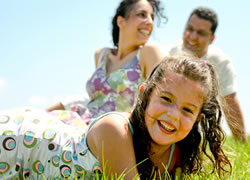 Places to visit
Discover museums, art galleries, historic houses, castles, attractions, theme parks and much more in and around Kelham to keep both parents and children amused and entertained whatever the British weather decides to throw at you!
Handy Local Guide
Stay over
Local Hotel Accommodation
Whether you're staying in Kelham for the night or you're staying for a few days or more, you'll love the choice of hotel accommodation available in the area.
Forthcoming Events Diary
Emergency First Aid at Work

Emergency First Aid at Work Wednesday 29th May 2013 9.15am - 3:15pm Successful completion of this 1 day (6hr) course will enable delegates to act as a first aider and deal with threatening emergencies within the work …

29 May 2013Grantham Conservative ClubGranthamMiscellaneous

---

Funhouse Comedy Club

Thursday night comedy in Grantham. Start your weekend early. Headlining is the inimitable comedy character of The Raymond and Mr Timpkins Revue. The charismatically-challenged uncle / mute nephew co-operative show you…

30 May 2013The Atrium (upstairs)GranthamTheatre & Performing Arts

---

Sneakbo Live at Urban Cherry

SNEAKBO LIVE! One of the countries fastest rising urban stars, SNEAKBO is coming to URBAN Cherry in Mansfield, Notts, for ONE night only. A night of RnB, Hip Hop, Dancehall and Urban music from URBAN resident DJ Bradley …

31 May - 1 Jun 2013Urban CherryMansfield, NottinghamshireNightclubs

---

Thank You for the Music

A feast of music from all genres featuring male voices and top brass bandsmen from the local area. Blidworth Welfare band and Mansfield and district male voice choir present a concert for all tastes on a Sunday afternoon…

2 Jun 2013Mansfeld Palace TheatreMansfieldMusic/Gigs/Concerts

---

Gate to Southwell Folk Festival

The Gate to Southwell Folk Festival Thursday June 6th to June 9th 2013 Festival Site, Off Upton Road, Southwell, Nottinghamshire NG25 0PT Roots and Folk Music Festival, three stages with under cover seating, concert…

6 - 9 Jun 2013Festival SiteSouthwellMusic/Gigs/Concerts

---

The Comedy Club Nottinghamshire

The Comedy Club Nottinghamshire at the Clumber Park Hotel on Friday 7th June.3 Top Comedians as Seen on TV. Host Comedian - Joe Rowntree An ace performer and writer composing put-downs for Anne Robinson on the Weakes…

7 Jun 2013Clumber Park HotelWorksopTheatre & Performing Arts

---

Blondie

Blondie performs live at Sherwood Pines in Nottingham, Nottinghamshire on Friday, 14 June 2013. Buy and compare your tickets for Blondie at Sherwood Pines now.…

14 Jun 2013Sherwood PinesNottinghamMiscellaneous

---

Music of the Hollies Performed By the Hollywood Bees

An evening featuring all The Hollies' greatest hits. The members of The Hollywood Bees have learned their craft playing alongside artists such as The Hollies, The Moody Blues, The Searchers and many other leading showbiz…

15 Jun 2013Warners Thorsby HallNr OllertonMusic/Gigs/Concerts

---

Paloma Faith

Paloma Faith at Sherwood Pines Forest Park live on Saturday, 15 June 2013 in Mansfield, Nottinghamshire. For tickets to see Paloma Faith at Sherwood Pines Forest Park, see the list of ticket prices.…

15 Jun 2013Sherwood Pines Forest ParkMansfieldMiscellaneous

---

Counterfeit Sixties

Re-live the sounds of the swinging sixties, as Britain's No. 1 tribute show brings alive the magic of the sixties, with their tribute to over twenty five bands of that era. The show encompasses everything from that perio…

20 Jun 2013Palace TheatreMansfieldMusic/Gigs/Concerts

---

The Carole Nash Newark Bike Bonanza

Guest of Honour: TBC New for 2013, this summer show will be covering classic and modern bikes with a firm emphasis on the club and social side of biking today. Music, catering and camping will make this a biking socia…

22 - 23 Jun 2013Newark ShowgroundNewarkLifestyle

---

Solidarity

Solidarity Dance Project is back for 2013! Now in its fourth year, this performance is a culmination of dance pieces made in local secondary schools within North Kesteven, City of Lincoln and West Lindsey over a period …

28 Jun 2013Terry O'Toole TheatreNorth HykehamTheatre & Performing Arts

---

Dance Fever 7

Friday 5th July 7.00pm Saturday 8th July 3.00pm & 7.00pm Sunday 9th July 6.00pm A high energy, variety dance show featuring Ballet, Tap, Jazz, Breakdance/Hip Hop and Musical Theatre all performed by Lyndsey's talented…

5 - 7 Jul 2013Terry O'Toole TheatreNorth HykehamTheatre & Performing Arts

---

Music From the Movies

A fantastic programme of more music from the movies from local favourites The Band of RAF Waddington. The band appears by kind permission of the Station Commander, RAF Waddington. Conductor: Dave Jackson LTCL [Music Ed…

20 Jul 2013Terry O'Toole TheatreNorth HykehamMusic/Gigs/Concerts

---

Firework Champions 2013 Belvoir Castle

Set in the beautiful surroundings of Belvoir castle. 3 of the UK's leading firework companies compete against each other with a 10 minute firework display choreographed to music for your enjoyment. Closing display by the…

17 Aug 2013Belvoir CastleBelvoirFamily Days Out

---

Aces High 2013

NOTTINGHAM, UK Aces High Festival 2013, taking place at The Doghouse Venue, Carlton Hill, Nottingham, NG4 1FP on 24th and 25th August 2013, featuring headliners New Generation Superstars (Saturday) and Falling Red (Sund…

24 - 25 Aug 2013The DoghouseNottinghamMusic/Gigs/Concerts

---

BSSK Mind Body and Spirit Event

Our second visit to Newark for 2013 85 stands!The Newark Autumn show! My goodness, where does the year go? This is always the first real 'Seasonal Shopping' show for BSSK Mind, Body & Spirit visitors! Some really o…

14 - 15 Sep 2013Cedric Ford PavilionNewarkReligious and Spiritual

---

Evans Cycles Rideit

Evans Cycles has unveiled its RideIt! cycle programme. On Saturday, November 16th join Evans for a mountain bike ride at Sherwood Forest to enjoy some easier trails with a few sections on singletrack. Evans will also be …

16 - 17 Nov 2013The OaklandsMansfieldSports

---
BritEvents Features
Advertisements
Wedding fairs in Kelham
Get married in style by visiting wedding fairs in Kelham. From the bride's dress, to the wedding cake, venues and photographers, plan your special day with our list of local wedding exhibitions.