Ford Airfield Car Boot Sale Arundel
Littlehampton, Sussex
Event Details
Open:

7.30am - 2pm

Admission:

£N/a

Category:

Venue:

Website:

Address:

FORD AIRFIELD
Ford Airfield, Arundel, West Sussex
Littlehampton
Sussex
BN180HR

Phone:
Added by
Chris Haycock

Viewed: 10594 times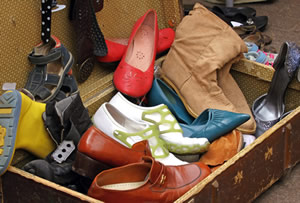 Car boot sale every Saturday at the Ford Airfield. car booters admitted 7.30am - 2.00pm, sorry, no new goods permitted

Cars £8, vans or car and trailer £15

Hard standings are available throughout site 52 weeks per year

General market every Sunday

public admitted
10.00 am - 3.00 pm
52 weeks per year
Start time
7.30am - 2pm
Address
Ford Airfield, Ford Airfield, Arundel, West Sussex, Littlehampton, BN180HR
Website
ahttp://www.fordairfieldmarket.co.uk
---
Disclaimer: This event is not organised by BritEvents, and we cannot be held responsible for the accuracy of the information provided, errors, or omissions. Always check the information provided before you book tickets.
What's on
Sorry, we don't have any details of events taking place at Ford Airfield.
Your comments
Add your comment
Getting there
Traffic Updates
Advertisement
Like us on Facebook
Advertisements