Tyne And Wear
What's on, when it's on, in Tyne And Wear
Tyne and Wear County is located in the north east of England and is a metropolitan county made up of five boroughs: City of Sunderland, City of Newcastle Upon Tyne, Gatreshead, North Tyneside and South Tyneside. It is bounded on the east by the North Sea, in the south by County Durham and in the north by Northumberland. An independent and passionate region with friendly locals and an isolated, windswept beauty Tyne and Wear is a mostly metropolitan and industrial county, more about its cities than the landscape.
But what cities, with Newcastle recently voted the best nightspot in the world and with a sporting rivalry between Sunderland and Newcastle to match any around the world. Most areas have moved on from their industrial roots to achieve successful regeneration and Tyne and Wear is now known for its award winning beaches, vibrant and bustling cities, excellent museums and world-famous galleries.
Highlights of the region include the city of Sunderland and the museums celebrating its industrial heritage of glass-making, coal mining and ship building, its wonderful boutique shops and restaurants and its charming Victorian streets. Sunderland Art Gallery features delightful paintings by L.S. Lowry, as well as famous Victorian masterpieces and other surprising curiosities from around the world.
Also worth a visit are the Northern Gallery for Contemporary Art, the National Glass Centre on the River Wear and the North East Aircraft Museum. For a bit of open space and coast, head to South Shields for its beguiling coastal setting, gigantic piers at the mouth of the Tyne, its Victorian water pumping station and derelict windmill, and the extensive beaches and sand dunes and National Trust protected Leas. Check out Marsden Bay with one of the largest seabird colonies in Britain and endless beautiful coastal scenery further along the coast.
Last but not least there is Newcastle itself, the best night-spot in Britain, with arguably the best shops in Northern England too. Newcastle is a stunning and crazy city (along with Gateshead) and whether its the artwork at the Baltic center and Biscuit Factory or the Angel of the North; or whether you visit the Discovery Museum or even the old Castle Garth Keep, Newcastle is a fascinating mix of the industrial and the hip and will show you a good time.
Days out and Attractions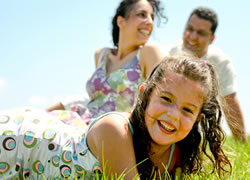 Discover museums, art galleries, historic houses, castles, attractions, theme parks and much more in and around Tyne and Wear to keep families entertained whatever the British weather.
Events in Tyne and Wear
From world-class live music, festivals and exhibitions to shows, sports events and gigs, Tyne and Wear has it all.
Use the list of event categories below to find events to suit your mood, as well as your pocket!
Forthcoming Events Diary
Gabrielle

Gabrielle, one of the UK's most loved singer-songwriters, has today announced a full UK headline tour for 2014. This tour follows on from the release of her new album 'Now and Always – 20 Years Of Dreaming'…

TomorrowThe Mill Volvo Tyne TheatreNewcastleMiscellaneous

---

The Stranglers

The Stranglers are pleased to announce a full UK tour in March 2012, the band have been busy in the studio writing and recording their seventeenth studio album which is due for release next year. First forming in 197…

14 Mar 2014O2 Academy NewcastleNewcastle upon TyneMiscellaneous

---

911

911 performs live at Mill Volvo Tyne Theatre in Newcastle Upon Tyne, Tyne and Wear on Monday, 17 March 2014. Buy and compare your tickets for 911 at Mill Volvo Tyne Theatre now.…

17 Mar 2014Mill Volvo Tyne TheatreNewcastle Upon TyneMiscellaneous

---

Caro Emerald

Caro Emerald is a Jazz singer from Amsterdam. Her debut single 'Back It Up' was released in 2009. Her debut album 'Deleted Scenes from the Cutting Room Floor' spent 30 weeks in the Dutch album charts setting an all-time …

18 Mar 2014Newcastle City HallNewcastle upon TyneMiscellaneous

---

Dan Croll

Dan Croll appears live in Newcastle Upon Tyne, Tyne and Wear at Think Tank on Tuesday, 18 March 2014. For ticket prices to watch Dan Croll at Think Tank, see the list of tickets available for Dan Croll.…

18 Mar 2014Think TankNewcastle upon TyneMiscellaneous

---

Steel Panther

'Supersonic Sex Machine' '17 Girls In A Row' and 'It Wont Suck Itself'. No, not questionable late night films, these are in fact just a few of the song titles from glam metal rockers Steel Panther's newest album, 'Balls …

18 Mar 2014O2 Academy NewcastleNewcastle upon TyneMiscellaneous

---

Metronomy

Metronomy appears live in Newcastle Upon Tyne, Tyne and Wear at O2 Academy Newcastle on Thursday, 20 March 2014. For ticket prices to watch Metronomy at O2 Academy Newcastle, see the list of tickets available for Metron…

20 Mar 2014O2 Academy NewcastleNewcastle upon TyneMiscellaneous

---

Maximo Park

Maximo Park is an alternative rock band signed under Warp Records. They named their band after the Maximo Gomez Park, located in Miami, Florida. The group has released four albums so far, with their latest album The Nati…

22 Mar 2014O2 Academy NewcastleNewcastle upon TyneMiscellaneous

---

Jason Derlo

Jason Derlo performs live at O2 Academy Newcastle in Newcastle Upon Tyne, Tyne and Wear on Tuesday, 25 March 2014. Buy and compare your tickets for Jason Derlo at O2 Academy Newcastle now.…

25 Mar 2014O2 Academy NewcastleNewcastle upon TyneMiscellaneous

---

Andy McKee

Andy McKee's acoustic guitar can approximate the polyrhythmic interplay of a percussion ensemble, the harmonic sweep of a string section, the dazzling runs of a bluegrass doghouse bass-and-banjo duo, and virtually a…

26 Mar 2014The Sage GatesheadGatesheadMiscellaneous

---

Russell Watson

Russell Watson is a much loved English tenor, termed by many the 'people's tenor'. He began his career singing in working men's clubs then had a breakthrough in 1999 when he was asked to sing the English National Anthem …

26 Mar 2014The Sage GatesheadGatesheadMiscellaneous

---

Susan Boyle

Susan Boyle at Newcastle City Hall live on Wednesday, 26 March 2014 in Newcastle Upon Tyne, Tyne and Wear. For tickets to see Susan Boyle at Newcastle City Hall, see the list of ticket prices.…

26 Mar 2014Newcastle City HallNewcastle upon TyneMiscellaneous

---