Swillington Car Boot Sales
Leeds, Yorkshire
1 Jan - 31 Dec 2020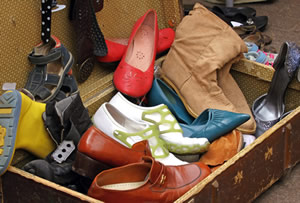 Well organised, friendly atmosphere, genuine car boot sale, toilets, refreshments.
Hotels near Swillington Sports Field What's on in Leeds What's on at Swillington Sports Field
---
Disclaimer: This event (Swillington Car Boot Sales) is not organised by BritEvents, and we cannot be held responsible for the accuracy of the information provided, errors, or omissions. Always check the information provided before you book tickets.
Event Details
Open:

6:00am till 12:00 noon

Admission:

£N/a

Category:

Venue:

Address:

Swillington Sports Field
Wakefield Road, LEEDS
Leeds
Yorkshire
LS268DT

Phone:
Added by
glynn dawson

Viewed: 4711 times