Skirlington Sunday Market and Car Boot
Skipsea, Yorkshire
Event Details
Open:

7am to 3 pm

Admission:

£N/a

Category:

Venue:

Website:

Address:

SKIRLINGTON LEISURE CENTRE
Hornsea Road, Skipsea
Skipsea
Yorkshire
YO258SY

Phone:
Added by
Keith Bemrose

Viewed: 23578 times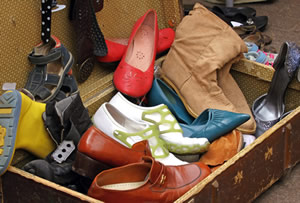 A large sunday Market attracting over 30,000 people with over 400 stalls and car booters, inside and outside , situated on the Skirlington Leisure site, Skipsea on the East coast in Yorkshire Yo25 8SY, Open all year except for Christmas day week. parking for 2000 cars, buses welcome, Now in its 25th year.
Start time
7am to 3 pm
Address
Skirlington Leisure Centre, Hornsea Road, Skipsea, Skipsea, YO258SY
Website
---
Disclaimer: This event is not organised by BritEvents, and we cannot be held responsible for the accuracy of the information provided, errors, or omissions. Always check the information provided before you book tickets.
What's on
Sorry, we don't have any details of events taking place at Skirlington Leisure Centre.
Your comments
Add your comment
Getting there
Traffic Updates
Advertisement
Like us on Facebook
Advertisements