Re Use It Car Boot Sale
Skipton, Yorkshire
Event Details
Open:

8am/4pm

Admission:

£N/a

Category:

Venue:

Website:

Address:

SKIPTON AUCTION MART
Gargrave Road, Skipton
Skipton
Yorkshire
BD231UD

Phone:
Added by
Gene Hoyle

Viewed: 8326 times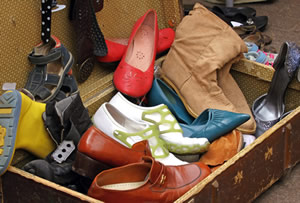 Fantastic facilities 100s of spaces available, same price to sell indoor or out . Open first Sunday every month.
Start time
8am/4pm
Address
Skipton Auction Mart, Gargrave Road, Skipton, Skipton, BD231UD
Website
ahttp://www.hoylespromotions.co.uk
---
Disclaimer: This event is not organised by BritEvents, and we cannot be held responsible for the accuracy of the information provided, errors, or omissions. Always check the information provided before you book tickets.
What's on
Sorry, we don't have any details of events taking place at Skipton Auction Mart.
Your comments
Add your comment
Getting there
Traffic Updates
Other Events Nearby
Wedding Fair

Summary ====== Little White Books are proud to host the wedding fair at the magnificent Towneley Hall. We have a superb collection of local businesses on hand to help you plan your most perfect day. Description =======…

16 Feb 2014Towneley HallBurnleyBusiness15 miles away

---
For a full list of forthcoming events in Yorkshire, as well as local attractions, days out, theatre, visual arts and sport, visit our what's on Skipton page.
Advertisement
Like us on Facebook
Advertisements