Hotels
Book hotel accommodation
POPULAR CHOICES
Hotels in London
If you're staying in London to watch a West End show, going to see your favourite band in concert, attending an event, or seeing the sights, our range of hotel and B&B accommodation is sure to match your budget. Rooms from just £10 per person, per night.
---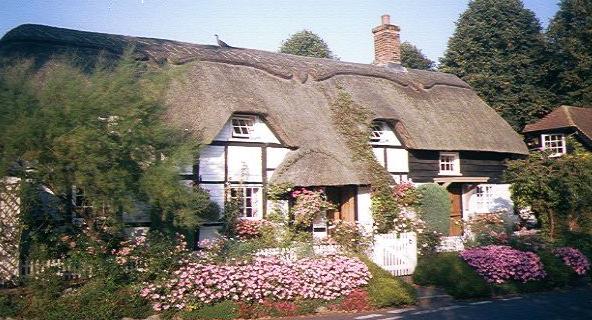 Stay Somewhere Different
There is a wide variety of interesting, unusual or historic short-term rental properties dotted around in cities, towns, villages, seasides and National Parks, many offering an incredible insight into life in the past. We take a look at some of the best.
FEATURED HOTELS
Roseville Bed & Breakfast
Chester, Cheshire
Location. Roseville Bed & Breakfast is located in Chester's Guilden Sutton neighborhood, close to St Paul's Church, Chester Zoo, and Chester Cathedra…
---
Beechwood B&B
Lewes, Sussex
Location. Beechwood B&B is located in Lewes's Halland neighborhood, close to Bentley Wildfowl and Motor Museum and East Sussex National Golf Club. Ad…
---
The Old Rectory
Exeter, Devon
Location. Located in Exeter, The Old Rectory is near the airport and close to Devon's Crealy Adventure Park and Pynes Hill Estate. Additional area po…
---
Macdonald Randolph Hotel
Oxford, Oxfordshire
Location. Located in central Oxford, Macdonald Randolph Hotel is within walking distance of Ashmolean Museum, Exeter College, and Covered Market. Nea…
---
Beadnell Beach
Chathill, Northumberland
Location. Beadnell Beach is located on the beach in Chathill's Beadnell neighborhood, close to Beadnell Bay. Other points of interest are Dunstanburg…
---
Grovefield Manor Hotel - Guest house
Poole, Dorset
Location. Grovefield Manor Hotel - Guest house is located near the beach in Poole and close to Compton Acres, Bournemouth International Centre, and B…
---
Bovey Castle
Newton Abbot, Devon
Location. Bovey Castle is a business-friendly hotel located in Newton Abbot's Dartmoor neighborhood, close to Grimspound. Additional area points of i…
---
Miller's Hideaway
Hereford, Herefordshire
Location. Located in Hereford, Miller's Hideaway is in a rural location and local attractions include Hereford Cider Museum. Regional points of inter…
---
Camilla House - Guest house
Penzance, Cornwall
Location. Camilla House - Guest house is located in Penzance's Lands End neighborhood, close to Market House, Penlee House Gallery and Museum, and St…
---
Kinnettles Castle
Forfar, Angus
Location. Located in Forfar, Kinnettles Castle is in a rural location and close to Angus Folk Museum, Glamis Castle, and Meffan Institute and Art Gal…
---
The Old Chapel
Shaftesbury, Dorset
Location. Located in Shaftesbury, The Old Chapel is in the historical district and attractions in the region include Stourhead Garden and Stourhead. …
---
Alexander House And Utopia Spa
East Grinstead, Sussex
Location. Near the airport, Alexander House And Utopia Spa is located in East Grinstead's Turners Hill neighborhood and close to Stone Farm Rocks, St…
---