Witham Town Car Boot
Witham, Essex
1 Jan - 31 Dec 2020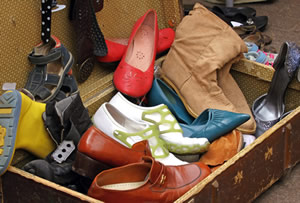 Witham Town Car Boot Sale at Witham Town Football & Social Club. Open Sundays & Thursdays all year. Indoor facilities so will run whatever the weather. Pitches from £5.00. Buyers from 50p. Sellers from 6.30am & Buyers from 7.30am. Limited Spaces. Hot Food & Hot & Cold Drinks (No Food or Drink Stalls) Bar open to the public. Indoor Toilets with Disabled Facilities.
Hotels near Witham Town Football And Social Club What's on in Witham What's on at Witham Town Football And Social Club
---
Disclaimer: This event (Witham Town Car Boot) is not organised by BritEvents, and we cannot be held responsible for the accuracy of the information provided, errors, or omissions. Always check the information provided before you book tickets.
Event Details
Open:

6.30am until Finish

Admission:

£N/a

Category:

Venue:

Address:

Witham Town Football And Social Club
Spa Road, Witham
Witham
Essex
CM81UN

Phone:
Added by
Rob Lannon

Viewed: 4676 times