Bermondsey Square Night Market
bermondsey square, London
2 Dec 2011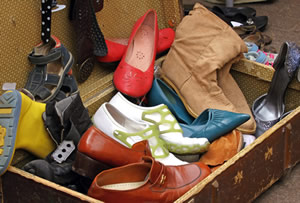 Bermondsey Square embraces the Christmas spirit this year with an inaugural night market accompanied by the festive backdrop of carol singing and the traditional lighting of the Christmas tree.

Bermondsey Square will be a welcoming night market that celebrates the very best of what London has to offer including: a delicious variety of food by the Capital's most passionate and inspirational street food vendors. Stalls will include artisan jewelery, crafts, furniture and clothing - vintage meets contemporary ' as well as music and entertainment to surprise and delight.
Visit website Hotels near Bermondsey Square What's on in London What's on at Bermondsey Square
---
Disclaimer: This event (Bermondsey Square Night Market) is not organised by BritEvents, and we cannot be held responsible for the accuracy of the information provided, errors, or omissions. Always check the information provided before you book tickets.
Event Details:
Date(s):

Expired

Category:

Venue:

Website:

Address:

Bermondsey Square
Bermondsey Square
London
Greater London
SE1

Phone:

Time(s):

17:00 - 22:00 -

Tickets:

Free
Added by
laura_b

Event views: 65