Frankie Valli And The Four Seasons Tickets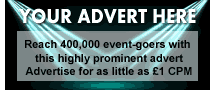 Frankie Valli And The Four Seasons
Since 1962, Francis Stephen Castelluccio aka Frankie Valli as been performing as Frankie Valli and the Four Seasons. The group has been entertaining audiences across the globe ever since. The band members have changed over the years,but the front man , Frankie Valli, has remained a constant in the band's success. Frankie Vallie's first recording in 1953 catapulted him to fame. Although the Four Seasons did not come together until 1962,the years before helped Frankie Vallie combine the unique sounds of doo wop, pop and his classic falsetto tone into what would become the classic Frankie Vallie and the Four Seasons' sound. From their start as The Four Lovers to Frankie's new album 'Romancing the 60's' the band has recorded 22 albums. The newest,'Romancing the 60's',brings back nostalgic memories of classic 1960's romance tunes such as 'Spanish Harlem' and'Take Good Care of My Baby.' The Broadway play,'Jersey Boys', based on the life and music of Frankie Vallie and the Four Seasons, brings the groups music to new generations. For that'Oh What a Night' experience, be sure to catch Frankie Vallie and the Four Seasons in concert.
Compare ticket prices for Frankie Valli And The Four Seasons with BritEvents - it's quick and easy. We search major UK ticket sellers, including Ticketmaster, Seatwave, Viagogo and GetMeIn to bring you the widest choice of concert, sport, theatre, comedy and festival tickets.
Buy tickets for Frankie Valli And The Four Seasons live for tour dates in 2013/2014 at the cheapest prices, sometimes even below face value.
Tickets
Your comments
Add your comment
Venue Seating Plan
Seating plans for all major British entertainment venues are coming soon.
Seating Plan - Note
Please note: The seating plan above reflects the general layout for the venue - for some events, seat layout & seat locations may differ without notice.
BritEvents Features
BritEvents on Twitter