maidstone
What's on in Maidstone, Kent
Local Tourist Guide
Welcome to Maidstone in the beautiful county of Kent. Enjoy a mix of heritage, history, lively arts whilst visiting Maidstone - our guide to events and days out is just the ticket.

Whether you're looking to brush up on local history at a museum, enjoy local arts, watch some sport, or listen to live music, you're sure to find things to do in Maidstone to suit all the family, whatever the weather.

What's on in Maidstone today?

Find events near Maidstone
Days Out and Attractions
Go visit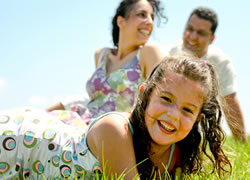 Places to visit
Discover museums, art galleries, historic houses, castles, attractions, theme parks and much more in and around Maidstone to keep both parents and children amused and entertained whatever the British weather decides to throw at you!
Handy Local Guide
Stay over
Local Hotel Accommodation
Whether you're staying in Maidstone for the night or you're staying for a few days or more, you'll love the choice of hotel accommodation available in the area.

» View all hotels in Maidstone
Forthcoming Events Diary
Get into Teaching

This open day & evening offers prospective teachers the opportunity to find out more about becoming a teacher. There will be a welcome presentation during the day which will cover why teaching is a great career, the d…

TomorrowSt Gregory's Catholic SchoolTunbridge WellsExhibitions

---

The Comedy Club Chatham

Host Comedian – Dave Twentyman Made in the Northwest (ITV), St Helens Comedian of the Year Effortlessly funny and quick on his feet, Dave Twentyman endears himself to the toughest of audiences as an act or compere. Tra…

14 Mar 2014Bridgewood ManorChathamTheatre & Performing Arts

---

Halfway To Paradise - The Billy Fury Story

Billy Fury was Britain's own Elvis- & the girls loved him!. 31 years after his untimely death at just 32 years old - his own all original FURY'S TORNADOS re-play live his unbelievable 29 hit records. "Jealousy", "I'd Nev…

15 Mar 2014Central TheatreChathamTheatre & Performing Arts

---

Sittingbourne talent on show at The Forum

The Forum Shopping Centre will be hosting a Community Activity Day to entertain the whole family on Saturday 15th March. From 11am until 4pm there will be a wide range of local activity groups showcasing what Sittingbou…

15 Mar 2014The Forum Shopping Centre SittingbourneSittingbourneFamily Days Out

---

A Tale of Two Cities

London and Paris were dominant cultural centres in the 17th and 18th centuries, attracting musicians from all over Europe. Our programme features both native and foreign composers who contributed to the strikingly rich t…

21 Mar 2014Bourne Hall, Sittingbourne Community CollegeSittingbourneMusic/Gigs/Concerts

---

Jon Richardson

Jon Richardson performs live at Central Theatre in Chatham, Kent on Friday, 21 March 2014. Buy and compare your tickets for Jon Richardson at Central Theatre now.…

21 Mar 2014Central TheatreChathamMiscellaneous

---

Britannia Triumphans

A panorama of joyful English vocal and instrumental music, ranging from the Elizabethan and Jacobean period through to the Georgian era. Featured composers include John Dowland, Thomas Morley, Anthony Holborne, Thomas Ca…

22 Mar 2014Ship Theatre, Walthamstow Hall SchoolSevenoaksMusic/Gigs/Concerts

---

Psychic Night - An Audience with Marcus Cinganelli

ONE OF KENTS' BEST PSYCHICS With his refreshingly modern approach to spiritual communication and natural ability to connect with his audience, Marcus Cinganelli creates an evening full of energy, humour and outstanding …

26 Mar 2014Dickens WorldChathamReligious and Spiritual

---

Back to Broadway

Back to Broadway is a show that is a celebration of all that is best about Musical Theatre, from the heartbreaking beauty and power of Memory, Music of the Night and Don't Cry for Me Argentina, to the feel good energy of…

29 Mar 2014Central TheatreChathamTheatre & Performing Arts

---

British Touring Car Championship

The British Touring Car Championship is the UK's premier four wheeled motorsport series, famed for its close racing, unpredictable results and inevitable contact between its hard charging drivers. There's an even bigger…

29 - 30 Mar 2014Brands Hatch circuitLongfieldSports

---

Equestrian Tabletop Sale

Equestrian Table Top Sale of tack and equestrian related items in the friendly (and warm and dry!) atmosphere of Hodsoll Street and RidleyVillage Hall, Sevenoaks, Kent TN15 7LE (near Wrotham). Saturday 29th March 9:00-…

29 Mar 2014Hodsoll Street and Ridley Village HallSevenoaksSports

---

Oliver!

Based on the Dickens novel, Oliver Twist, this well loved musical with songs and lyrics by Lionel Bart will engage the audience with its pathos and drama, while delighting everyone with its outstanding musical numbers. …

3 - 6 Apr 2014Brook TheatreChathamTheatre & Performing Arts

---

The Tunnel feat. Apollonia, Tim Green and Nicson

With 2 releases on the label already under their belt and a string of killer music lined up over the coming months, we felt it only right to return to The Tunnel to bring you another raucous night of party mayhem inside …

4 Apr 2014The TunnelKentNightclubs

---

Rockabilly Night

Live rockabilly night with Danny and the Swampmen plus rockabilly disco .…

5 Apr 2014dancing dog saloon sittingbourneMusic/Gigs/Concerts

---

The Bootleg Beatles

The Bootleg Beatles appears live in Chatham, Kent at Central Theatre on Monday, 07 April 2014. For ticket prices to watch The Bootleg Beatles at Central Theatre, see the list of tickets available for The Bootleg Beatles…

7 Apr 2014Central TheatreChathamMiscellaneous

---

The Comedy Club Dartford

The Comedy Club Dartford at the Brands Hatch Thistle Hotel on Friday 11th April. 3 Top Comedians As Seen On TV. Host Comedian – Tim Clark "An unsung hero of stand-up comedy - the current master of this underrated art"…

11 Apr 2014Thistle Brands HatchDartfordTheatre & Performing Arts

---

British Truck Racing Championship

Truck Racing is one of Brands Hatch's most popular family events, with a bulging timetable of truck racing and enthralling support events, as well as a huge variety of off track activities which in the past has included …

12 - 13 Apr 2014Brands Hatch circuitLongfieldFamily Days Out

---

British Superbike Championship

The MCE Insurance British Superbike Championship returns after a sensational 2013 season in which Alex Lowes lifted the crown after a tense finale face-off with Shane 'Shakey' Byrne. Once again the finest two-wheeled her…

18 - 21 Apr 2014Brands Hatch circuitLongfieldSports

---

Sarah Millican

Sarah Millican appears live in Tunbridge Wells, Kent at Tunbridge Wells Assembly Hall on Saturday, 19 April 2014. For ticket prices to watch Sarah Millican at Tunbridge Wells Assembly Hall, see the list of tickets avail…

19 Apr 2014Tunbridge Wells Assembly HallTunbridge WellsMiscellaneous

---

Jimmy Carr

Jimmy Carr will be performing live Comedy at Central Theatre on the Tuesday, 06 May 2014 in Chatham, Kent. Buy tickets for Jimmy Carr online.…

6 May 2014Central TheatreChathamTheatre & Performing Arts

---
Easter in Maidstone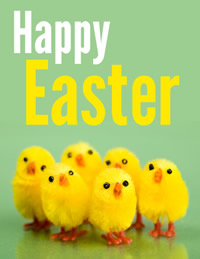 Easter activities in Maidstone
Enjoy a fun-filled family Easter holiday with our list of events taking place over the Bank Holiday Easter weekend in Maidstone.
---
Wedding fairs in Maidstone
Get married in style by visiting wedding fairs in Maidstone. From the bride's dress, to the wedding cake, venues and photographers, plan your special day with our list of local wedding exhibitions.