Car Boot Sale And Auction
Smethwick, Staffordshire
1 Jan - 31 Dec 2020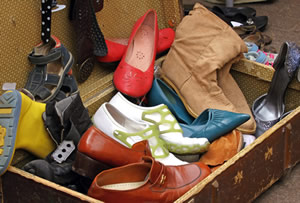 Hi, there is a regular car boot sale at Smethwick Old Comrades Club, Oldbury Rd, Smethwick, B66 1JE, West Midlands Every Saturday and Sunday sellers set up 7.45am , also it is indoor if raining which is great !
There is also a car boot sale held indoors every Monday night sellers set up 6pm

Cars are only £5 to pitch, and vans £7

Refreshments and toilets on site too

Ring Frank for more details 0121 558 3826

Also you may like to know we hold a regualr auction of a Thurday night too, new vendors welcome, you are free to come and see the many great bargains on offer. FREE admission low commission charged on sales and best of all NO CHARGE for non sales

we hope you come along and see for yourself the many great events held here.
Hotels near Smethwick Old Comrades Club What's on in Smethwick What's on at Smethwick Old Comrades Club
---
Disclaimer: This event (Car Boot Sale And Auction) is not organised by BritEvents, and we cannot be held responsible for the accuracy of the information provided, errors, or omissions. Always check the information provided before you book tickets.
Event Details
Open:

7.30 am

Admission:

£N/a

Category:

Venue:

Address:

Smethwick Old Comrades Club
50 Oldbury Rd, Smethwick
Smethwick
Staffordshire
B661JE

Phone:
Added by
Frank

Viewed: 6331 times