West Midlands
What's on, when it's on, in West Midlands
The West Midlands is a metropolitan county found in central England that was formed in 1974 from parts of Warwickshire, Worcestershire and Staffordshire and is made up of seven metropolitan boroughs: Walsall, Solihull, Sandwell, Dudley, the City of Wolverhampton, the City of Coventry and the City of Birmingham. It is sometimes referred to as the West Midlands conurbation or the West Midland metropolitan area and also the term West Midlands is a broader term for the region.
The county itself is essentially a metropolitan, urban and industrial county, defined by the cities within. That is not to say there is nothing to do however as those cities offer plenty of excitement and the area has long had a reputation for industrial heritage, fantastic museums, new and exciting art galleries and a vibrant and entertaining nightlife.
In Dudley for example, there are attractions such as the Dudley Zoo or the Black Country Living Museum, and there is the Dudley Canal and Tunnel as well as the ruins of Dudley Castle and numerous beautiful churches (such as the Church of St. Edmund or the Church of St. James the Great). There are beautiful churches to be found in Wolverhampton too, from St. Peters Collegiate Church and St. Peters Gardens to the Church of St. John.
Also worth a look are Wightwick Manor and Moseley Old Hall. However, the highlight of the West Midlands must surely be the city of Birmingham, a city that has cast off its reputation as an industrial, grim city and swapped manufacturing for culture, the arts and entertaining. This is a city of exquisite dining (particularly the curry) and fantastic nightlife, endless shopping and constant entertainment.
From the impressive National Exhibition Centre to the football at Villa Park, or from watching the cricket at Edgbaston, home of Warwickshire County Cricket Club, to shopping in the stunning Bull Ring Shopping Centre and the space-age Selfridges Store, (designed using a weird skin of 15,000 spun aluminium discs), one thing Birmingham knows how to do is entertain. Whether you spend the entire time in the cities or venture out into the black country, West Midlands is a fascinating and entertaining destination.
Days out and Attractions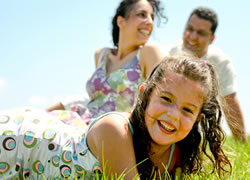 Discover museums, art galleries, historic houses, castles, attractions, theme parks and much more in and around West Midlands to keep families entertained whatever the British weather.
Events in West Midlands
From world-class live music, festivals and exhibitions to shows, sports events and gigs, West Midlands has it all.
Use the list of event categories below to find events to suit your mood, as well as your pocket!
West Midlands Features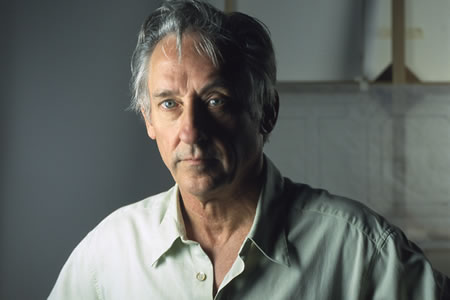 Ed Ruscha at Wolverhampton Art Gallery
Although his name might not be familiar, you're likely to have seen some of his pop art paintings. BritEvent's Lucy Middleton visits his exhibition at Wolverhampton Art Gallery.
Day out at West Midlands Safari Park
Voted best attraction in the Midlands by both parents and their children, Bewdley's West Midlands Safari Park is fun for all the family. We sent BritEvents' Lucy Middleton to see what all the fuss is about, and to enjoy an ice cream or two, on us!
Forthcoming Events Diary
All Time Low

Taking the pop-punk music world by storm in 2006 with their first commercially available EP release, Put Up Or Shut Up, All Time Low is a self-admitted, "mediocre" high school band put together for the sheer enjoyment of…

TomorrowO2 Academy BirminghamBirminghamMiscellaneous

---

Anton Du Beke

The nation's favourite Ballroom dancer ANTON DU BEKE is back once again with a thrilling new show to wow audiences across the UK. Featuring memorable dances alongside sensational new choreography, timeless tunes an…

TomorrowSymphony HallBirminghamTheatre & Performing Arts

---

Camel

Camel appears live in Birmingham, West Midlands at Town Hall Birmingham on Monday, 10 March 2014. For ticket prices to watch Camel at Town Hall Birmingham, see the list of tickets available for Camel.…

10 Mar 2014Town Hall BirminghamBirminghamMiscellaneous

---

Chvrches

Chvrches appears live in Birmingham, West Midlands at HMV Institute Birmingham on Monday, 10 March 2014. For ticket prices to watch Chvrches at HMV Institute Birmingham, see the list of tickets available for Chvrches.…

10 Mar 2014HMV Institute BirminghamBirminghamMiscellaneous

---

Lissie

Lissie at HMV Institute Birmingham live on Tuesday, 11 March 2014 in Birmingham, West Midlands. For tickets to see Lissie at HMV Institute Birmingham, see the list of ticket prices.…

11 Mar 2014HMV Institute BirminghamBirminghamMiscellaneous

---

Rodriguez

Rodriguez at Symphony Hall Birmingham live on Tuesday, 11 March 2014 in Birmingham, West Midlands. For tickets to see Rodriguez at Symphony Hall Birmingham, see the list of ticket prices.…

11 Mar 2014Symphony Hall BirminghamBirminghamMiscellaneous

---

Architects

When it comes to England's metal core scene no one comes quite as close to creating a stir and the Architects manage to do. Founded in 2004 after undergoing a couple name changes that band proceeded to release their deb…

12 Mar 2014HMV Institute BirminghamBirminghamMiscellaneous

---

Michael Buble

Born in beautiful British Columbia, Canada, Michael Buble often attributes his love of Jazz, soul and big band classics to the record collection of his grandfather. Buble is considered to be a talented singer/songwriter …

13 Mar 2014Birmingham NIABirminghamMiscellaneous

---

The Selecter

The Selecter got their start in the first Ska revival way back in 1978. Embracing a two tone Rude boy imagery, and utilizing a smooth rock steady ska sound (as opposed to their label mates the Specials kinetic punk take …

13 Mar 2014O2 Academy BirminghamBirminghamMiscellaneous

---

Ella Eyre

Ella Eyre performs live at HMV Institute in Birmingham, West Midlands on Friday, 14 March 2014. Buy and compare your tickets for Ella Eyre at HMV Institute now.…

14 Mar 2014HMV InstituteBirminghamMiscellaneous

---

Jack Whitehall

Big Brother and Mock The Week star Jack Whitehall continues to impress his fans across the UK on his continuing tour. Just 21 years of age, Jack has often been compared to Russell Brand, and has appeared on various TV s…

14 Mar 2014NIA BirminghamBirminghamMiscellaneous

---

Kerry Godliman

Kerry Godliman at Glee Club live (Comedy) on Friday, 14 March 2014 in Birmingham, West Midlands. To compare ticket prices for the Kerry Godliman event at Glee Club, see the list of ticket companies.…

14 Mar 2014Glee ClubBirminghamTheatre & Performing Arts

---
Video
West Midlands Safari Park

Creep on down to West Midland Safari Park this Half Term for an event full of entertainment and ghoulishly good fun! Starting on Saturday 20th October and running each evening until Friday 2nd November, everyone is encouraged to dress up and take part in a variety of hands on spooky activities and spooky animal encounters to celebrate the spookiest of seasons - all for fun of course! More info at: www.wmsp.co.uk/spooky
Chosen by Amanda Arnold