Famous British graves
FEATURE
---
---
Some of the world's most notable celebrities, politicians, authors and royalty are buried in graves spanning the length of Britain. Long after they're pushing up the daisies, hundreds of thousands of tourists flock to visit the graves of the famous dead.
---
---
By Lucy Middleton, BritEvents.com
Britain is home to the graveyards of some of the most notable people in the world. Whilst many famous people were buried in more 'fashionable' cemeteries such as Highgate and Kensal Green cemeteries, others were buried in little-known locations dotted across the length and breadth of Britain.
BritEvents' Lucy Middleton takes a look into the graves of some of the most notable public figures and digs up a little bit of history behind the burials.
Winston Churchill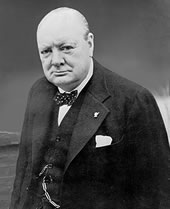 Widely regarded as one of the most influential people in British history, Sir Winston Leonard Spencer-Churchill, was the country's prime minister during the Second World War.
A constant source of leadership and inspiration to the British people, Churchill brought Britain from the brink of defeat and led it to victory. Churchill served as prime minister for the second time from 1951 until 1955 when ill health forced him to resign.
Churchill remained a prominent figure in the House of Commons well into his 80s before his death in 1963, aged 90 years old.
Despite offers of many famous burial sites Churchill had chosen his family plot of St Martin's Churchyard in Bladon, Oxfordshire, prior to his death.
Jane Austen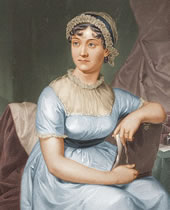 Novelist Jane Austen was born in Hampshire in 1775 and after decades of penning unsuccessful novels in the hopes of becoming an established writer, her first story Sense and Sensibility was accepted for publication in 1810.
Following the success of her first published novel and subsequent novels Pride and Prejudice, Mansfield Park and Emma, Jane Austen secured her position as being one of the most popular writers in English literature.
Jane Austen's life was sadly brought to an end aged just 42 years old, due to Addison's Disease. Her grave can be found in home county of Hampshire in Winchester Cathedral.
Elizabeth I
Tudor queen Elizabeth I was the daughter of Henry VIII and ill-fated queen Anne Boleyn, who was executed just two years after Elizabeth's birth.
Elizabeth was a well loved monarch and responsible for weathering the storm of the Catholic and Protestant church division and rebuilding the country to become one of the richest and most powerful nations in the world.
Reigning for over 45 years, right up until the day that she died, Elizabeth's cause of death was never confirmed, though it was later presumed she died of blood poisoning. Her lavishly decorated tomb can be located in Westminster Abbey, London , which she shares with her half-sister Mary Queen of Scots.
Florence Nightingale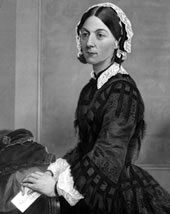 British nurse Florence Nightingale was a pioneer in her industry, improving medical care in hospitals and battlefields.
She was solidly committed to educate others in an attempt to overhaul the appalling health care in England. The standards set by Nightingale in regards to the quality of patient care and record keeping are still of extreme importance over 100 years from when she died in 1910, aged 90.
When Nightingale passed away in her sleep, her relatives declined the offer of a burial in Westminster Abbey and opted instead for a burial at St Margaret of Antioch's churchyard in East Wellow, Hampshire.
Charles Robert Darwin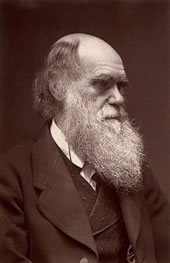 Charles Darwin, arguably the greatest naturalist the world has ever known, developed the theory of evolution.
Backing up his notions with substantial scientific evidence gathered from his travels around the world, Darwin provided revolutionary explanations of the origin and evolution of countless living organisms. In later life, Darwin became chronically ill and, though it was never diagnosed, the consensus is that his tendency to overwork was the cause.
Aged 73, Darwin died at his family home in Kent and was buried in Westminster Abbey.
William Shakespeare
William Shakespeare is without a doubt the world's most famous poet and playwright with his 38 plays translated, studied and widely performed more than those of any other playwright.
Born and raised in Stratford-upon-Avon, Shakespeare wrote his greatest works including Hamlet, Macbeth, A Midsummer Night's dream and Romeo and Juliet while he lived in London before returning once more to Stratford to retire.
Shakespeare died aged 52 years old in 1616, the cause of death is unknown. He was buried in the chancel of the Holy Trinity Church in Stratford with a curse against moving his bones carved into his epitaph, making church restoration work in 2008 difficult!
Sir Isaac Newton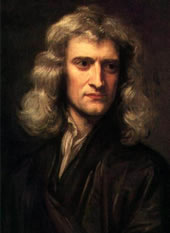 English scientist, mathematician and astronomer, Sir Isaac Newton, is considered one of the most influential people in human history.
Newton is infamous for discovering the theory of gravity, the three laws of motion and also building the first practical telescope.
Newton remained a bachelor all his life and died in 1727 at the age of 84. Post mortem, it was discovered Newton had large amounts of mercury in his body, which is said to explain Newton's eccentricities. He is buried in Westminster Abbey, London.
J.R.R. Tolkien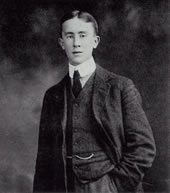 John Ronald Reuel Tolkien was an English writer and poet most famous for the classic fantasy works The Hobbit and The Lord of the Rings trilogy.
Due to the success of The Lord of the Rings, Tolkien is often identified as the pioneer of modern fantasy literature.
Tolkien died in Oxford in 1973, aged 81. His body is buried in the Wolvercote Cemetery in Oxford alongside his wife, the names Luthien and Beren inscribed on their stones refer to their pet-names for each other which served as inspiration for two characters in his fantasy books.
Forbes ranked him as being the 5th top-earning deceased celebrity in 2009.
Dusty Springfield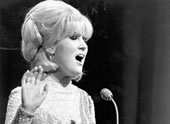 Known as the White Queen of Soul, Dusty Springfield was born in North London as Mary Isobel O'Brien and learned to sing at home, with encouragement from her music-loving family.
After singing in The Lana Sisters and forming a pop-folk band The Springfields with her brother, she launched her incredibly successful solo career in 1963. With hits such as I Only Want to Be With You, I Just Don't Know What to Do with Myself and Son of a Preacher Man, Springfield was one of the most successful British female performers and the best selling female singer in the world in the 1960s.
Springfield died of breast cancer in 1999, aged 59 and was buried in St Mary the Virgin Churchyard in Henley-on-Thames, Oxfordshire.
A few years after her death, Springfield was inducted into the UK Music Hall of Fame, with Joss Stone performing Son of a Preacher Man in her honour.
Lady Godiva
Lady Godiva was an Anglo-Saxon noblewoman and folk figure who, legend has it, rode naked through the streets of Coventry to protest against her husband's oppressive taxation policies in the 11th century.
Her name and legend are well known to all even after nearly a thousand years and she has been worked into songs by Aerosmith and Queen, as well as featuring in paintings, books and movies.
Godiva died in 1067, aged 70 years old and was buried in the Benedictine Monastery in Coventry, Warwickshire.
---
---