Famous landmarks of Wales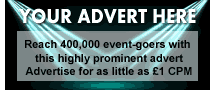 Wild, desolate and unique, Wales is a great destination for families, hikers, nature lovers and culture vultures. We take a look at five of its most famous landmarks, including castle, mountain, abbey, railway and aqueduct - that leave visitors in awe of the beauty of Wales.
Nestled in a corner of the United Kingdom, Wales is an idyllic pocket of wildness, sandwiched between the industrial cities of England and the wide Atlantic sea.
Known as the land of song due to the Welsh tradition of eisteddfod, a festival of music, poetry and performance, the Welsh countryside is dotted with brooding castles, haunting landscapes, preserved railways, and ancient aqueducts.
Snowdonia
The highest mountain in Wales and England, Mount Snowdon is a busy mountain, drawing climbers, trekkers and hikers. Named after the snow that falls on the peak from October to April, Snowdon, or Snow Dun, meaning snow hill in Olde English, has a summit 3,560 feet high, known as Yr Wydffa or the tumulus.
Summer is the perfect time to visit Snowdon National Park as the weather is usually mild and clear, with longer daylight hours. Climbers and hikers flock to Snowdon to scale the peak.
There are a variety of hiking and climbing paths to suit all age and skill groups. For those less inclined or less able, there is also a train that takes visitors straight to the peak.
Snowdonia is designated as an Area of Outstanding Natural Beauty and draws thousands of visitors a year with its pristine, wild landscapes.
Caernarfon Castle
With its mighty towers of severe crenellations, Caernarfon Castle was inspired by the grand walls of Constantinople, the seat of the Roman Byzantine Empire.
The castle was conceived as the physical manifestation of a dream castle, the fairest that ever man saw drawn from Welsh myth and legend, and centuries after they were completed, the soaring battlements are still impressive.
Built by Edward I in his quest for domination on the English isles, Caenarfon Castle was a defensive stronghold, but also served as the seat of power and a royal palace.
According to legend, after Edward I's subjugation of the Welsh, he promised that he would choose a prince of Wales, who could not speak a word of English. This prince was Edward's own son, Edward II, who was born in Caenarfon Castle and who would later rule a united Britain.
This legend has given rise to the tradition, started in 1911, of the investiture of the Prince of Wales, future ruler of the United Kingdom, at Caenarfon Castle.
Pontcysysllte Aqueduct
Located in Wrexham, the Pontcysysllte aqueduct is a majestic marvel of engineering. This modern aqueduct was completed in 1805 and is the highest and longest of its kind in Britain.
Unlike the traditional Roman aqueducts, which were made from brick or stone, the Pontcysysllte aqueduct is a cast-iron, Grade I listed structure. It is also a World Heritage site and carries the Llangowen Canal over the valley of the river Dee.
The graceful arches of the aqueduct soar high above visitors at a dizzying height of 126 feet. The aqueduct is still being used for its original purpose, carrying canal boats across the valley and visitors can walk alongside the houseboats as they meander along in the aqueduct.
Tintern Abbey
Muse to British poets and artists such as Wordsworth, Lord Tennyson and JMW Turner, Tintern Abbey is a beautifully haunting ruin set on the banks of the river Wye in Monmouthshire. Founded by Walter de Clare, Lord of Chepstow for monks of the St Benedictine order, the abbey flourished during the 12th and 13th centuries.
Tintern Abbey was dissolved during Henry VIII's reign and fell into ruin. Today, these roofless, windowless structures draw visitors looking for the romantic Welsh spirit in graceful ruins and picturesque settings.
Ffestiniog Railway
Locomotive fans flock to Gynwedd to take a ride on the Ffestiniog Railway, a narrow gauge heritage railway. The track runs for about 13.5 miles from the harbour of Porthmadog to Blaenau, a slate mining town, and takes in views of unparalleled beauty.
The train travels and tunnels through the mountains, passing serene green pastures, old forests, sunlit lakes and waterfalls. The track clings to the side of the mountain and there is more than one horseshoe bend to navigate as it ascends 700 feet into the mountains.
Your comments
Add your comment
Related news
Edinburgh Castle most popular attraction
Edinburgh Castle has been announced as the most popular tourist attraction in Scotland, with a massive 1.2 million tourists visiting the iconic castle.
Lincoln Castle excavations may reveal King
Archaeologists are due to extract a sarcophagus buried at Lincoln Castle which could contain a Saxon king, the BBC has reported.
Mediaeval Battle scene at Warwick Castle
For an alternative Easter, go back in time at Warwick Castle where they are bringing to life some of the castle's most famous characters, legends and battles.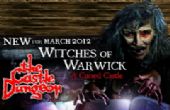 Witches at Warwick Castle opens in March
A new spine-chilling attraction at Warwick Castle opens on the 30th March, which is set to frighten the pants off visitors to the popular castle in Warwickshire.
Related videos
National Railway Museum
Lots of fun things are happening at the National Railway Museum...but what else would you expect from somewhere that has a Director of Fun?
Snowdonia Sports and Activities
This dramatic part of Wales has always had a reputation for adventure. The early travellers were in awe of Snowdon's peaks and pinnacles - the first climbers cut their teeth here. Nowadays it's Britain's activity capital.
Cardiff on Video
Welcome to Cardiff! Check out our latest video showcasing the dynamic Welsh capital. Visit Cardiff for its buzzing waterfront, imposing castle, first rate shopping and undisputed cultural clout. You'll find a warm Welsh welcome in Europes youngest capital.
Snowdonia Great Days Out
Take a preview of the unrivalled choice of attractions and places to visit in Snowdonia Mountains and Coast in Wales. They're as varied as the scenery. You can take the scenic train rides and explore slate caverns, visit gardens and family attractions and much more.