The Negative Effects of Tourism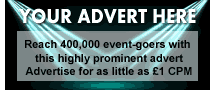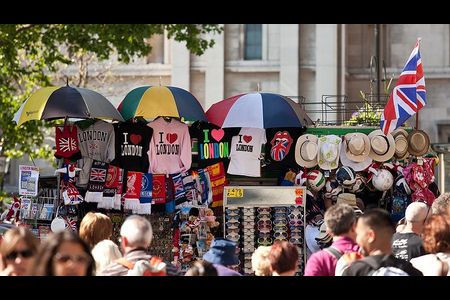 With tourism being one of the world's largest industries, we look at the impact that tourism and travel is having on our natural resources, and how sustainable tourism aims to minimise the problems associated with global tourism.
Tourism is one of the world's largest industries, employing millions worldwide and accounting for 9.1% of global GDP, according to the World Travel and Tourism Council.
Tourism provides many economic benefits to countries by creating jobs and attracting international investment. It can also foster cultural and learning exchange between travelers and local communities. However, tourism can also bring about unwelcome strains on the natural environment and exacerbate social and economic tensions, especially in the context of the developing world.
How you arrive at your intended destination can have as big of an impact as what you do once you get there.
Long distance travel consumes a great deal of energy and leaves a bold carbon footprint. Many transportation companies are now exploring ways of lessening their environmental impact by using alternative energy sources, such as biofuel and solar power. Yet such companies remain the exception, and not the standard of the industry.
Hotels and resorts can take a heavy toll on the environment, and introduce a number of problems in managing both natural resources and human waste.
Many of the pristine locales that seduce the traveler's imagination lack the means of handling the side effects of foreign visitors in an efficient or ecological fashion. Additionally, tourist infrastructure can drive up the price of land, which intensifies local disparities between rich and poor.
Rising land values often take farmlands and fisheries away from the local population. However, many hotels and eco-resorts are introducing new standards in running their facilities, with an increasing focus on renewable energy, water conservation, recycling and the use of local labor and materials.
Especially in the context of the developing world, tourism can bring cultural differences to the forefront.
While more often than not, these differences provide an occasion for learning more about the world and its many variations, local cultures and customs often suffer. Tourism can be highly disruptive to local life and pose a direct challenge to local beliefs regarding gender, appropriate dress and religion.
Especially in more impoverished regions whose economies rely heavily on tourism, the dependency on foreign dollars can result in a disproportionate number of the population entering into the tourist industry at the expense of tradition and productive activities.
Fortunately, an increasing awareness of the many problems associated with global travel has given rise to a booming industry in sustainable tourism.
Sustainable tourism aims to minimize the negative effects of travel on local cultures and resources, while also bringing greater rewards to globe-trotters by offering a richer and more ethical experience. Increasingly, hotels, travel agencies and non-governmental organizations have forged partnerships with local communities to provide tourists with opportunities for volunteering.
These arrangements mutually benefit travelers and undeserved communities. Non-profit and charitable organizations also provide travelers with ample opportunity to make donations to their most cherished destinations, and particularly in the developing world, a small contribution can make a big difference.
Your comments
Add your comment
Related news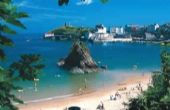 Welsh coast is greatest region on earth
Welsh Coastline has been named the greatest region on earth to visit in 2012 coming in ahead of more notable worldwide travel destinations

Hedgehog voted number one
The humble hedgehog has been voted by the public as the top icon of the environment, as part of the Environment Agency's 10th anniversary.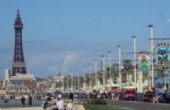 Blackpool Tower reopened to public
After being closed to the public for 10 months, Blackpool Tower has reopened on completion of a £20m restoration project.
Win a luxury British retreat
BRITAIN magazine is running a competition that gives you a chance of winning a fantastic retreat at one of Britain's most luxurious properties.
Related videos
Bristol on Video
Having been recently named as one of the top 10 cities to visit in 2009 by a bestselling guidebook publisher, Bristol, in the south west of England, is an exciting, modern city that wears its recently acquired status of UK's green capital lightly. Old cobbled-street markets and grand, historic buildings sit alongside cutting-edge new developments such as Cabot Circus, Bristol's new £500m shopping development.
Cumbria on Video
From sparkling lakes and Englands highest mountains, to valleys ands seascapes, Cumbria and the Lake District have inspired generations of visitors and famous writers and poets such as William Wordsworth and Beatrix Potter. But theres more to see than just scenery. The area has a rich heritage, a vibrant and contemporary cultural scene, and a growing reputation for fine food and drink. Visit www.golakes.com to find out more.
Tom Rhodes explores Liverpool
Why do we love Liverpool so much? Comedian Tom Rhodes explores Liverpool, England for the all out Beatles fan visiting music landmarks and showing travel tips for the perfect trip to England.
New Forest on Video
Ponies graze on wild heaths speckled with purple heather and wild deer flit beneath gnarled oak trees. Streams flow to the wide expanse of the Solent where forest meets shining sea...watch our latest video and discover the New Forest.