McVitie's and Mind embark on a nationwide tour to get the nation talking
NEWS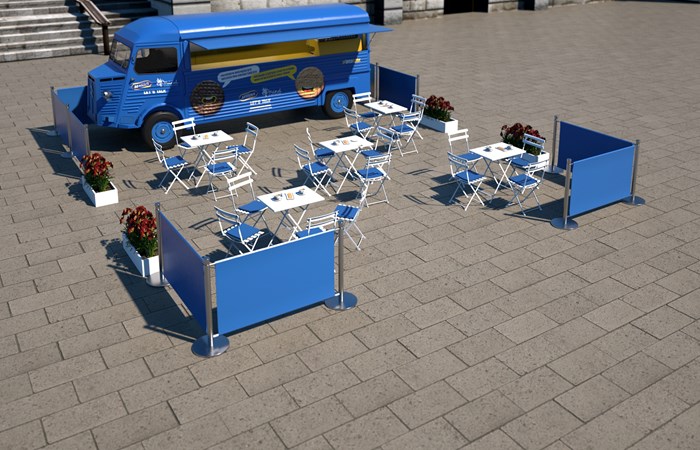 A McVitie's 'Let's Talk' van will be appearing up and down the UK to encourage Brits to take a break and have a chat over a biscuit and cup of tea
---
---
4th June 2019: McVities, the UKs favourite biscuit maker, and mental health charity Mind, are on a mission to get the nation talking through their new, joint Lets Talk campaign. As part of the campaign, a Lets Talk van will be touring the UK from 4 9 June, serving the nations favourite biscuits with a cuppa.
The Lets Talk tour will encourage the British public to take a moment, sit down and have a conversation with someone - whether its a friend, family member, colleague or even a stranger - over a biscuit and cuppa because, although its not always easy to talk, a simple chat is a good way to be kind to your mind.
Join McVities and Mind for a good old chat over the nations favourite McVities biscuits and a cup of tea. Chat Packs will also be on hand to help start conversations.
The Lets Talk tour will appear in the following locations from 4 June:
London Events:
Southbank Observatory 4 June (9am - 6pm)
Upper Ground, London, SE1
Westfield Stratford 5 June (9am - 5pm)
Olympic Park, Montfichet Rd, London E20 1EJ
UK Events:
Bristol 6 June (9am - 5pm)
Bristol Cabot Circus Glass House, 25 Penn St, Bristol BS1 3BX
Cardiff 7 June (9am - 5pm)
Churchill Way, Cardiff, CW1
Birmingham Bullring 8 June (9am - 5pm)
Bullring, Birmingham B5 4BU
Liverpool One 9 June (10.30am - 5pm)
5 Wall St, Liverpool L1 8JQ
For more information about the McVities and Mind partnership, visit www.mcvities.co.uk/letstalk.
About the author
For more information on the McVitie's and Mind partnership please contact: mcvitiesmind@3monkeyszeno.com or 020 7009 3100 About the partnership • As part of its partnership with Mind, this year McVitie's will contribute to new Time to Change hubs and champions, including: o Supporting approximately 400 new champions across eight new hubs in 2019 in; Southampton and Portsmouth, East Essex, Halton, Somerset, Birmingham, Durham, Leicester, Borough of Kingston (London) o Delivering a minimum of 16 Hub Events reaching at least 8,000 people face to face o Delivering a minimum of 168 Champion Events reaching at least 11,760 people face to face
---
---