Brain Crochet @ Leyden Gallery
NEWS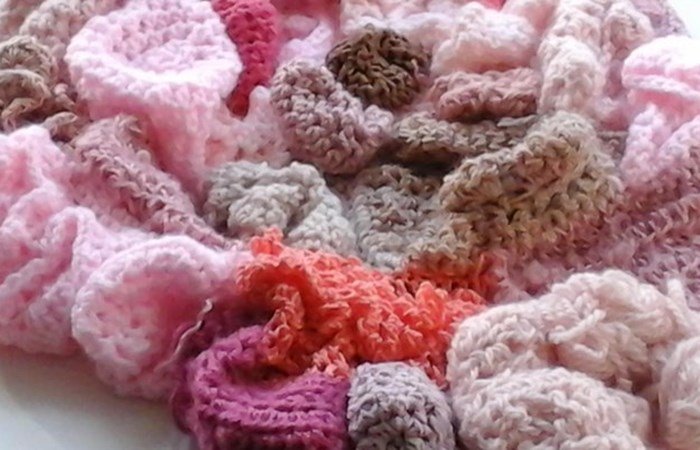 Neuroscience meets freestyle crochet in the first of a series of creative knitting events.
---
---
Untangle your winter blues through sheer-woolpower!
Brain crochet is an exciting and original workshop hosted by textile artist and crochet queen Barbara Touati-Evans. Attendees will be exploring neuroscience and the brain through a series of creative crochet exercises in order to produce personal and imaginative work.
Held in one of East - Londons most vibrant art spaces, the Leyden Gallery has prided itself on hosting and creating original and exciting events focused on bringing the community together through art, craft and performance.
WORKSHOP OUTLINE
Intro to artist practice, neuroscience and freestyle crochet with photos and examples (15mns)/ student intro (10mns)/ demonstrating stitches (5mn)/ students practise chain and double crochet stitches (30mns)/ students practise treble stitches (30mns)/ make brain badge.:
All experiences welcome. We will supply basic materials, but if you have them please bring yarns & crochet hooks.
Just come along and enjoy a wonderful creative session, leave with your very own Brain Badge!
All for only 10, book now to avoid missing out!
About the author
Positioned in the midst of a unique and wonderful community in Leyden Street, E1, which (until now) has been one of London's best kept secrets. Located on a series of boundary lines, woven behind and between Petticoat Lane and Spitalfield's Markets and the boundary of the City of London, Leyden Gallery occupies a corner of a beautiful traditional building, which stands beneath the shimmering towers of commerce in the City. Set on the corner of Cobb Street and Leyden Street it is a vibrant cultural hub waiting to be discovered.
---
---