Derby Porcelain Society To Stage Major Exhibition at Antiques for Everyone
NEWS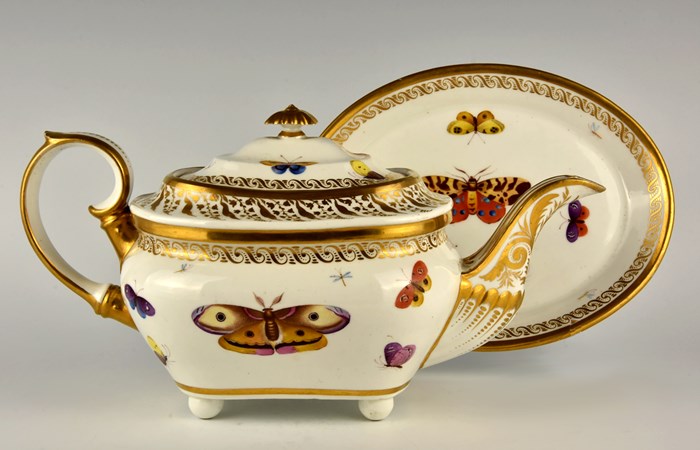 The Derby Porcelain Society will be staging a major exhibition at the Winter edition of Antiques for Everyone Fair at the NEC, 23rd - 26th November.
---
---
Titled Derby Porcelain Artistry from the 18th Century to the Present Day, the exhibition will feature examples from the production of all three
Derby porcelain factories from c1750 to the present day and will include many rare and previously unrecorded pieces. Almost every piece will have
come from private collections.
Derby is a world-renowned porcelain that was first manufactured in the mid-eighteenth century and which continues in production to the present day. Examples from the production of all three Derby
porcelain factories from circa 1750 to the present day will feature in the display. In addition, the Society is preparing a full colour catalogue of the exhibits that will provide in-depth information of all
the pieces on display and is sure to become a very useful reference
work for the future.
Representing the Derby Porcelain Society, council member John Astle said: This is a great
opportunity for the Society to promote Derby porcelain. Our intention to show many lesser known, unrecorded and newly discovered pieces is sure to generate lots of interest amongst collectors and enthusiasts. The fair is well-known among ceramics collectors and always very busy. Im really looking forward to it!
About the author
Clarion Events. Fulham Green, Bedford House, 69-79 Fulham High Street, London SW6 3JW. UK +44 (0)20 7384 8144
---
---