Life's A Beach: Summer body confidence
NEWS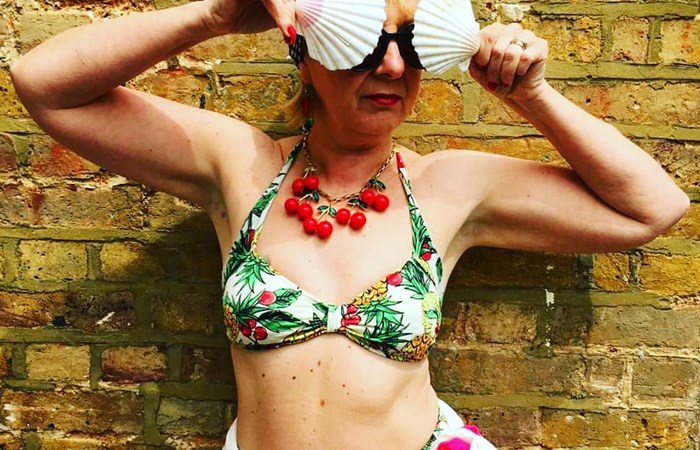 Life's too short to fret over wearing a swimsuit. We're done with trying to conform to a single beauty ideal. We're waving goodbye to meal replacement shakes and crazy exercise routines and getting ready for summer our own way!
---
---
On 18th July GOLDIE is back in conversation and this time were going rogue. Our mission? To reappropriate the term Beach Body Ready.
Thats right. Were ditching the gruesome meal replacement shakes, costly 5am PT sessions and abandoning the quest for washboard abs. Our plan instead is to usher in a culture of inclusivity where everyone - no matter their age, size, ethnicity or gender - feels confident in stripping down to their swimwear. Are you with us?
Join Rebecca Weef Smith as we weave our way through the intricacies of body image, exploring how our physical hang-ups are exploited by beauty, fashion and fitness industries obsessed by slim, youthful perfection. Our special guests for the evening are Clara Holmes (RollinFunky Blog), David Evans (Grey Fox Blog), Ava Fay Thompson (Classic Curve Model) and Pippa Ricardson (The Girlness Project) will guide us all towards what is surely the holy grail. Learning to love the skin were in. Wrinkles, wobbly bits, stretchmarks and all.
Rebecca says:
Weve had swimwear brands refuse to work with us recently because theyve deemed our audience old and unappealing. Since when has going to the beach been contingent on being a lithe twentysomething model? Watch local families at any Mediterranean resort and youll see multiple generations - all shapes, ages and sizes - frollicking around together in tiny bikinis and skimpy trunks without a care in the world. We want to channel that spirit.
Were talking about a revolution of inclusivity. Will you join us? Tickets for GOLDIE In Conversation are 25 and available in advance via the following link
For further information, to book an interview or your press place please contact Rhoda Idoniboye on rhoda@goldiemediagroup.co.uk or on +44 (0)7779 017502.
N.B. Turning up in your swimming cozzie is optional.
About the author
GOLDIE is a boutique publication offering 130 pages of beautifully curated fashion and lifestyle content for free thinkers. We provide an inclusive, celebratory approach to living for men and women who refuse to be put into a box based on age or anything else. We empower them to indulge their love of fashion, culture, travel and beyond. On our pages, readers will stumble across people that aren't represented in mainstream mags. They will also be able to join conversations that aren't being had anywhere else. We believe GOLDIE is a state of mind.
---
---