Ocean Theatre Company presents LITTLE SHOP OF HORRORS
NEWS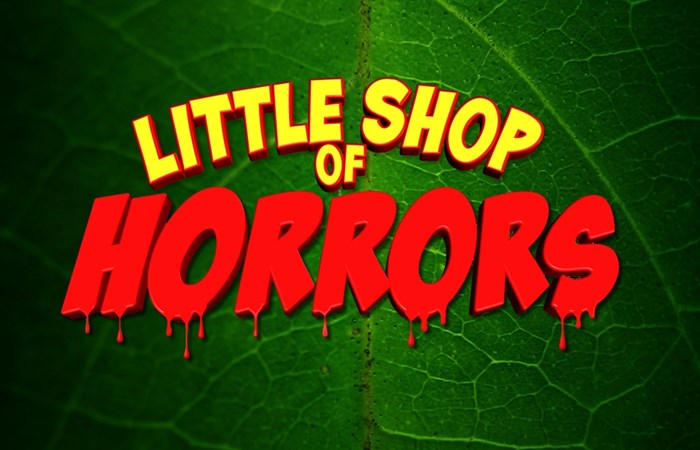 HIT MUSICAL COMEDY LITTLE SHOP OF HORRORS, BASED ON CAMPY CULT HORROR FILM, OPENS NOVEMBER 1
---
---
Ocean Theatre Company will present LITTLE SHOP OF HORRORS, a production based on the film by Roger Corman, with screenplay written by Charles Griffith, at the BritVic Theatre, LVS Ascot.
One of the longest-running Off-Broadway shows of all time, this affectionate spoof of 1950s sci-fi movies has become a household name, thanks to a highly successful film version and a score by the songwriting team of Howard Ashman and Alan Menken, who redefined the animated musical film with Disney's THE LITTLE MERMAID, BEAUTY AND THE BEAST and ALADDIN. Charming, tuneful and hilarious, with tongue firmly planted in cheek, LITTLE SHOP OF HORRORS never fails to entertain.
A down-and-out skid row floral assistant becomes an overnight sensation when he discovers an exotic plant with a mysterious craving. Soon "Audrey II" grows into an ill-tempered, foul-mouthed, R&B-singing carnivore who offers him fame and fortune in exchange for feeding its growing appetite.
As the shop thrives because of the strange looking plant in the window, so does Audrey II into a giant, deep throated, blood sucking carnivore with nefarious designs of world domination. Now enjoying everything Seymour ever desired fame, money, and the affection of his beloved Audrey he must decide if he can sacrifice it all in order to save his world.
Inspired by the much darker and far less intentionally campy 1960 Roger Corman film of the same name, this rock musical version of LITTLE SHOP OF HORRORS by composer Alan Menken and writer Howard Ashman premiered Off Broadway in 1982 before enjoying a successful run on Broadway and in Londons West End, eventually inspiring a film version by veteran puppeteer Frank Oz.
Not your typical boy-meets-girl story, LITTLE SHOP OF HORRORS is a delightfully demented rock horror comedy that The New York Times described as Exuberant leaves the audience ravenous for more.
Performance Dates
Friday November 1 at 7:30pm, Saturday November 2 at 7:30pm and Sunday November 3 at 4pm.
For more information about Ocean Theatre Company, please visit www.oceantheatre.com
Tickets for LITTLE SHOP OF HORRORS start at 16.50 and are available online at www.oceantheatre.com
About the author
Ocean Theatre Company www.oceantheatre.com
---
---