Prosecco Fest comes to East London!
NEWS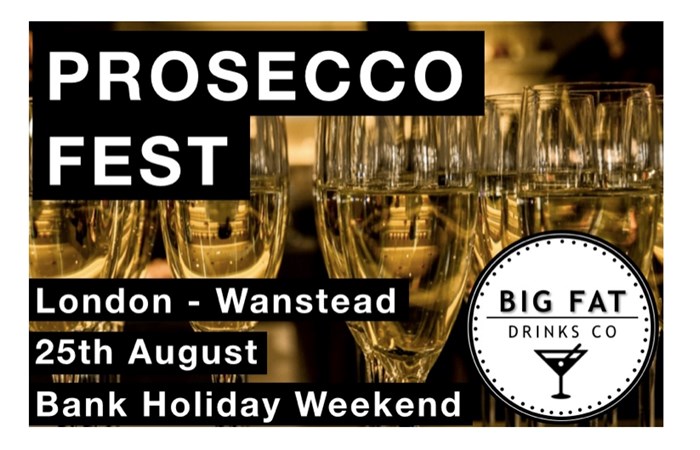 A short summary of the event which takes place over the August Bank Holiday weekend.
---
---
A Prosecco Fest is coming to Wanstead, East London, and tickets are selling out fast!
Prosecco Fest is presented by the Big Fat Drinks Company, an innovative events management company who are committed to bringing the best food and drink festivals to your doorstep.
The next big event will be based in Wanstead, East London, at the Wanstead Parish Hall and Grounds, and will serve up over 20 types of Prosecco, as well as a variety of prosecco cocktails to suit any taste! In addition to the vast variety of Prosecco on offer, there will be live entertainment, great food, masterclasses with resident industry experts, and a selection of other drinks available.
It also lands on the August Bank Holiday weekend, so there is plenty of time to recover before work if a few too many tipples are consumed!
About the author
Big Fat Drinks Company https://bigfatdrinkscompany.co.uk
---
---