The Actors' Temple Turns 15
NEWS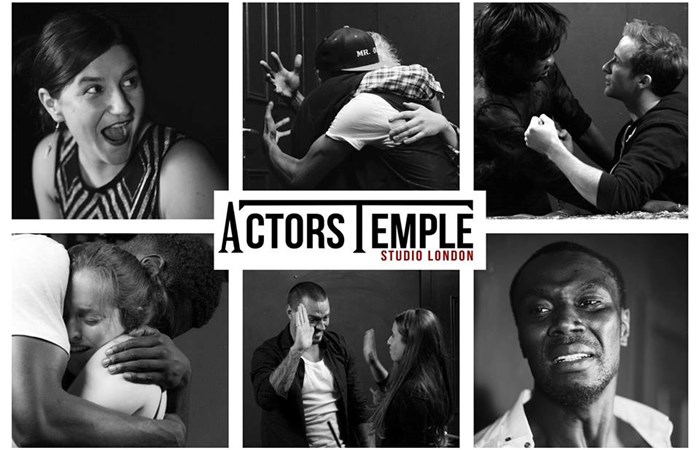 Fifteen years, Thousands of Students, One Venue.
---
---
The Actors Temple was conceived in 2003 by Mark Wakeling and Ellie Zeegen as a response to their experiences as professional actors. Founded out of a desire for connection with others and to balance the isolation that can arise from life in the industry it has become a huge community with alumni across the globe. In the years that followed it has helped thousands of actors deepen their craft and pursue successful careers in the world of acting.
The Actors' Temple is one of a kind. The Core Training was incredible and the beginning of a life long journey into the craft of acting. Unique and brilliant' Fola Akingbola - Actor, Death In Paradise, Holby City, Game of Thrones.
The Actors Temple studio theatre based on Warren Street provides training for actors through all levels of their career. The timetable features foundations to part time core training, weekly drop-in classes, workshops and unique Masterclasses making it a flourishing creative centre in the heart of the West End. Moviescope
The Actors Temple core values are firmly rooted in community which is why they also run Playwright/Playread and new writing initiative Create led by Director Law Ballard and Ellie Zeegen where industry and students can gather together. Create offers encouragement and support to nurture voices needing to be heard and develop scripts to a point where they will be staged as rehearsed readings at some of the most exciting theatres in London. So far this has featured Awaken by Cheryl Prince at The Pleasance Theatre and this Autumn Scooter by Paula Connolly at Ovalhouse Theatre supported by the Tim Gebbels Bursary, Extant Theatre, The Actors Temple and Crowdfunder UK.
By far the best reading for new writing Ive been to.
Lesley Wood. Chief Executive, New Writing South
on
Awaken by Cheryl Prince for the Create Project
The Actors Temple will be celebrating turning 15 with a Party on 29th July and exciting events throughout the rest of 2018. To find out how you can join them head to their website actorstemple.com.
www.actorstemple.com
@actorstemple
About the author
Natalie Durkin
---
---