Neil Diamond Tickets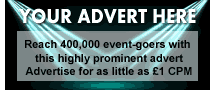 Neil Diamond
A favourite of BritEvents, US singer and songwriter Neil Diamond appears in the UK again on a very welcome tour. Neil, who was born in 1941, is famous for his crooning signature songs, which include the wonderful Beautiful Noise, Sweet Caroline, Red Red Wine, You Don't Bring Me Flowers, and Song Sung Blue, amongst others. In September 2010 Neil Diamond was nominated for the Rock and Roll Hall of Fame, with other inducteed including Alice Cooper, Dr. John, Darlene Love, and Tom Waits.
---
Compare ticket prices for Neil Diamond with BritEvents - it's quick and easy. We search major UK ticket sellers, including Ticketmaster, Seatwave, Viagogo and GetMeIn to bring you the widest choice of concert, sport, theatre, comedy and festival tickets.
Buy tickets for Neil Diamond live for tour dates in 2013/2014 at the cheapest prices, sometimes even below face value.
Sorry, we couldn't find any tickets for Neil Diamond.
Your comments
Add your comment
Venue Seating Plan
Seating plans for all major British entertainment venues are coming soon.
Seating Plan - Note
Please note: The seating plan above reflects the general layout for the venue - for some events, seat layout & seat locations may differ without notice.