Anglesey
What's on, when it's on, in Anglesey
Anglesey is a place to go and get away from it all. Blessed with 125 miles of coastline and never ending stretches of sandy beaches, rocky headlands and craggy bays, this is one of the UKs most peaceful and beautiful destinations.
It is also in possession of a disproportionate number of historic and archaeological sites for such a small area, probably because it seems to have been inhabited almost constantly since the Stone Age.
Anglesey features more than 20 different ancient remains that move through the ages from the prehistoric era to Roman and Christian settlements, including the famous Neolithic Bryn Celli Ddhu burial mound.
Similarly Anglesey is known to have been the last known stronghold of the druids who were finally wiped out there in 63AD by the Romans. Nevertheless a number of their sites of worship and ancient symbols still remain.
Consequently the isle has attracted all kinds of esoteric myths and legends over the years and even today still welcomes the occasional druid invasion (although these days they tend to arrive in camper vans).
However, in reality Anglesey is about escaping the city and unwinding the sublime Anglesey landscape simply demands a more relaxed approach. Snowdon may sit alluringly on the horizon but Angleseys unspoiled farmland, sandy bays, incredible sea vistas and charming villages will instantly calm you and youll soon realise you dont want to leave.
From the moment you cross Robert Stephensons Britannia Bridge to enter the Isle of Anglesey, youll be beguiled by its wild and natural charms.
The entire island is an Area of Outstanding Natural Beauty and the beaches at Red Wharf Bay and Newborough are worth visiting all by themselves.
In addition, the resort of Beaumaris is famous for its Georgian architecture and the dramatic moat-clad medieval Beaumaris Castle.
From the mansion house of Plas Newydd, one of Britains finest and grandest country houses to the resorts of Moelfre and Trearddur Bay, from the miles of coastline to the abundance of wildlife, Anglesey is the perfect holiday destination.
Days out and Attractions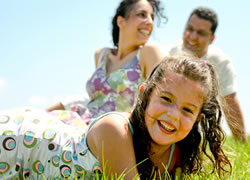 Discover museums, art galleries, historic houses, castles, attractions, theme parks and much more in and around Anglesey to keep families entertained whatever the British weather.
Events in Anglesey
From world-class live music, festivals and exhibitions to shows, sports events and gigs, Anglesey has it all.
Use the list of event categories below to find events to suit your mood, as well as your pocket!
Forthcoming Events Diary
Sorry, we don't have any details of events taking place in on Saturday, 30 December 1899.