Buckinghamshire
What's on, when it's on, in Buckinghamshire
Of all the home counties Buckinghamshire, the heartland of high house prices and good schools, is surely the most beautiful. With the Chilterns, an Area of Outstanding Natural Beauty at its heart and the River Thames running through it, this is a county that has helped to define England for centuries. A landscape of endless contrasting vistas from bustling market towns to tiny unspoiled villages, from country walks to river walks and also of incredible museums and ancient sites, Buckinghamshire surely has it all.
Of all the hundreds of museums and stately homes, the most famous is surely Bletchley Park, the historic site of British code-breaking activities during the Second World War, home of the famous Enigma machine and the birthplace of the computer. In addition Bletchley Park is also home to one of the largest collections of Churchill artefacts and memorabilia in the world.
Other historic places worth visiting include High Wycombe with its Museum at Castle Hill and its glorious heritage as a furniture making town, Marlow with its famous suspension bridge (built in 1831) and Georgian buildings (and also home to the poet Shelley and his wife Mary, creator of Frankenstein) and Amersham old town with its rows and rows of period cottages, period houses and assorted half-timbered buildings. Also worth checking out are Amershams weekly outdoor markets which have been running for hundreds of years.
For a more scenic look at Buckinghamshire head for the hills the Chiltern Hills and experience Buckinghamshires own gorgeous Area of Outstanding Natural Beauty. Or why not spend a day strolling along the Thames as it flows through the county? Lastly, try the rolling fields of Aylesbury Vale, whether by bike or on foot, a delightful way to experience one of Englands true home-counties.
Days out and Attractions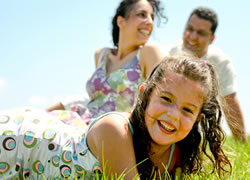 Discover museums, art galleries, historic houses, castles, attractions, theme parks and much more in and around Buckinghamshire to keep families entertained whatever the British weather.
Events in Buckinghamshire
From world-class live music, festivals and exhibitions to shows, sports events and gigs, Buckinghamshire has it all.
Use the list of event categories below to find events to suit your mood, as well as your pocket!
Forthcoming Events Diary
Wedding Fair

Hedsor House has built a reputation over the years of hosting weddings in both the House and the Grounds. The House offers a unique 'blank canvas' allowing couples to create their perfect wedding. Set in almost 100 acre…

16 Mar 2014Hedsor HouseTaplowLifestyle

---

Gregory Porter

Gregory Porter performs live at The Stables in Milton Keynes, Buckinghamshire on Friday, 21 March 2014. Buy and compare your tickets for Gregory Porter at The Stables now.…

21 Mar 2014The StablesMilton KeynesMiscellaneous

---

Susan Boyle

Susan Boyle performs live at Milton Keynes Theatre in Milton Keynes, Buckinghamshire on Thursday, 27 March 2014. Buy and compare your tickets for Susan Boyle at Milton Keynes Theatre now.…

27 Mar 2014Milton Keynes TheatreMilton KeynesMiscellaneous

---

Jimeoin

Northern Irish stand-up comedian and actor Jimeoin rose to prominence in Australia in the early 90's with his own TV show. Winning international acclaim at the Edinburgh Fringe, Jimeoin is one of live stand-up comed…

30 Mar 2014The StablesMilton KeynesMiscellaneous

---

Derren Brown

Derren Brown is a British illusionist and magician born in London, England. While at university, a show performed by hypnotist Martin Taylor inspired him to learn the art of illusion, hypnosis and sleight of hand. His …

14 Apr 2014Milton Keynes TheatreMilton KeynesMiscellaneous

---

Sarah Millican

Sarah Millican is a successful English stand-up comedienne from South Shields. Her profile on the comedy scene first increased after winning the 'if.comedy award' in 2008 at the Edinburgh Festival Fringe. She is now a r…

18 Apr 2014Wycombe Swan TheatreHigh WycombeMiscellaneous

---

Paul Carrack

English singer/songwriter and multi-instrumentalist 'Paul Carrack' has seen major music success as a band member and solo performer since the 1970s. Playing with 'Ace', 'Roxy Music' 'Squeeze', 'Mike and the Mechanics' he…

20 Apr 2014Milton Keynes TheatreMilton KeynesMiscellaneous

---

Jon Richardson

Edinburgh Comedy Award nominee, regular Have I Got News For You panellist and star of Live at the Apollo is taking his new show, Funny Magnet, across the UK. With a sell-out run at the Edinburgh Fringe behind him, Funny…

23 Apr 2014Wycombe Swan TheatreHigh WycombeMiscellaneous

---

Alan Davies

After more than a decade since his last stand-up show and following a hugely successful tour of Australia in 2011, Alan Davies, the much-loved star of iconic television series such as Jonathan Creek and QI, makes a long-…

24 Apr 2014Aylesbury Waterside TheatreAylesburyMiscellaneous

---

Judie Tzuke

Judie Tzuke at The Stables live on Sunday, 25 May 2014 in Milton Keynes, Buckinghamshire. For tickets to see Judie Tzuke at The Stables, see the list of ticket prices.…

25 May 2014The StablesMilton KeynesMiscellaneous

---

Paul Hollywood

Paul Hollywood performs live at Milton Keynes Theatre in Milton Keynes, Buckinghamshire on Sunday, 25 May 2014. Buy and compare your tickets for Paul Hollywood at Milton Keynes Theatre now.…

25 May 2014Milton Keynes TheatreMilton KeynesMiscellaneous

---

Kings of Leon

Formed in 1999, American Rock giants 'The Kings of Leon' are a family collaboration consisting of three brothers and a cousin from the Followill family. The lads use their middle names in the band as follows ? Caleb on l…

22 Jun 2014Milton Keynes BowlMilton KeynesMiscellaneous

---