Devon
What's on, when it's on, in Devon
Along with its neighbor Cornwall, Devon seems to be the one region of the UK seemingly designed to appeal to tourists and holidaymakers.
Quite apart from the (ever so slightly) Mediterranean climate, Devon has some of Europes best coastline (for sheer variety) and a magnificent landscape of rolling farmland and fields, steep craggy hills, wild and awe-inspiring moorland as well as the obligatory white sandy beaches and waves made for surfing.
In addition it offers history buffs a wealth of sites from country houses and gardens to dramatic castles and from stately homes to ancient monuments.
Because the county has been inhabited since Paleolithic times there are numerous excavated sites worth visiting.
In addition there are stone circles dating back to Celtic times (when the area was known as Dumnonia) and the city of Exeter features a seemingly never-ending supply of reminders of its importance during the Roman occupation.
Towns such as Tavistock and Totnes are also packed with historical sites and there are buildings that have been there since before the Norman Conquest.
Also worth a visit are Buckland Abbey (home of Sir Francis Drake) and Buckfast Abbey where monks have been producing both stained glass and tonic wine for hundreds of years.
Of course most people head to Devon for the scenery, to visit the never ending supply of breathtaking views and vistas; from Devons section of Englands only natural UNESCO World Heritage Site, the Jurassic Coast, to miles upon miles of rolling hills, upland forests and rugged stone as well as endless beautiful and rustic farmland.
Most exhilarating of all is Dartmoor National Park, covering 370 square miles and offering some of the most spectacular terrain in the UK if not Europe.
From wild moorland to wild ponies, this is a special and unspoiled place and somewhere everyone should visit at least once in their lives.
Days out and Attractions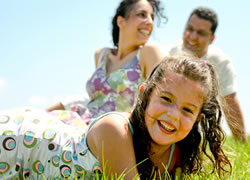 Discover museums, art galleries, historic houses, castles, attractions, theme parks and much more in and around Devon to keep families entertained whatever the British weather.
Events in Devon
From world-class live music, festivals and exhibitions to shows, sports events and gigs, Devon has it all.
Use the list of event categories below to find events to suit your mood, as well as your pocket!
Devon Features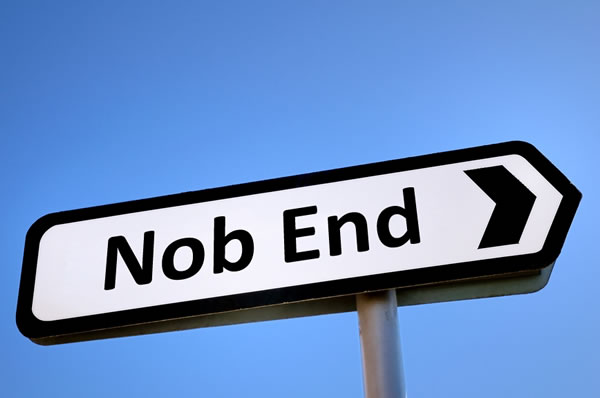 Britain's rudest place names
Are you proud of the name of your hometown or does it leave you a little red-faced? The rest of the world has place names that may cause raised eyebrows - such as the coastal town of Dildo in Canada - but Britain has a wealth of rude place names that often go unnoticed. Here's a roundup of ten of the most indecent place names to be found in Britain today.
Forthcoming Events Diary
Jon Richardson

Edinburgh Comedy Award nominee, regular Have I Got News For You panellist and star of Live at the Apollo is taking his new show, Funny Magnet, across the UK. With a sell-out run at the Edinburgh Fringe behind him, Funny…

TomorrowQueens Theatre BarnstapleBarnstapleTheatre & Performing Arts

---

The Feeling

The Feeling are a critically acclaimed English band that have been playing heart warming pop since 2005. Life long friends who attended Catholic High School together in West Sussex they've developed a chemistry that…

19 Mar 2014Exeter PhoenixExeterMiscellaneous

---

Alison Moyet

Essex girl, Genevieve Alison Jane Moyet, born 1961 is famed for her deep bluesy voice and her career both in the band Yazoo (1981) and as a solo artist. Yazoo's hits include 'Only You' and 'Don't Go' then her solo career…

31 Mar 2014Princess Theatre TorquayTorquayMiscellaneous

---

You Me At Six

Together since 2004, English rock band 'You Me at Six' released their debut album 'Take Off Your Colours' in 2008. They claim inspiration from American bands such as 'Blink 182' and 'Th…

2 Apr 2014Plymouth PavilionsPlymouthMiscellaneous

---

LostAlone

LostAlone appears live in Exeter, Devon at Cavern Club Exeter on Tuesday, 08 April 2014. For ticket prices to watch LostAlone at Cavern Club Exeter, see the list of tickets available for LostAlone.…

8 Apr 2014Cavern Club ExeterExeterMiscellaneous

---

The Hoax

The Hoax performs live at Exeter Phoenix in Exeter, Devon on Thursday, 10 April 2014. Buy and compare your tickets for The Hoax at Exeter Phoenix now.…

10 Apr 2014Exeter PhoenixExeterMiscellaneous

---

Susan Boyle

Susan Boyle appears live in Plymouth, Devon at Plymouth Pavilions on Saturday, 12 April 2014. For ticket prices to watch Susan Boyle at Plymouth Pavilions, see the list of tickets available for Susan Boyle.…

12 Apr 2014Plymouth PavilionsPlymouthMiscellaneous

---

Russell Brand

Messiah Complex is a mental disorder where the sufferer thinks they might be the messiah. Did Jesus have it? What about Che Guevara, Gandhi, Malcolm X and Hitler? All these men have shaped our lives and influenced the w…

15 Apr 2014Plymouth PavilionsPlymouthTheatre & Performing Arts

---

Blitz Kids

Blitz Kids performs live at Cavern Club Exeter in Exeter, Devon on Thursday, 24 April 2014. Buy and compare your tickets for Blitz Kids at Cavern Club Exeter now.…

24 Apr 2014Cavern Club ExeterExeterMiscellaneous

---

InMe

InMe at White Rabbit live on Saturday, 10 May 2014 in Plymouth, Devon. For tickets to see InMe at White Rabbit, see the list of ticket prices.…

10 May 2014White RabbitPlymouthMiscellaneous

---

Joe Brown

Multi-talented Joe Brown (MBE) has seen 5 decades of success in the entertainment industry. He began in the 1950s with mainly stage and television work then concentrated more on the music (rock & Roll and guitar based) t…

11 May 2014Princess Theatre TorquayTorquayMiscellaneous

---

Paul Hollywood

Paul Hollywood at Plymouth Pavilions live on Tuesday, 20 May 2014 in Plymouth, Devon. For tickets to see Paul Hollywood at Plymouth Pavilions, see the list of ticket prices.…

20 May 2014Plymouth PavilionsPlymouthMiscellaneous

---