Hampshire
What's on, when it's on, in Hampshire
The rolling chalk downs and lush agricultural valleys that have inspired so much great English literature still loom large over the county of Hampshire and still attract hikers and bikers, walkers and tourists to the region to this day. But Hampshire offers so much more than its downs, from the stunning cathedral city of Winchester to the world famous woodlands and heaths of the ancient New Forest. Sat on the south coast, Hampshire is also famous as being the birthplace of the Royal Navy and the maritime history of Portsmouth and Southampton is also one of the highlights of the region.
Indeed history is everywhere across the county, Hampshire having been attracting visitors to its chalk down lands since before the Neolithic era (as evidenced by the numerous forts such as the one at Winklebury.) It has also been invaded by the Romans, the Jutes, the Saxons and the Normans. After the Norman conquest the county became popular with the Norman Kings who declared the New Forest a hunting forest. From the 12th century onwards the ports grew in importance and fishing and shipbuilding joined the already established wool and cloth trades as the chief economies of the county. As such there are hundreds of historic sites to visit, particularly the castles and forts constructed over the centuries to defend the Solent region. These include the Roman built Portchester Castle, watching over Portsmouth harbor, and forts built by Henry VIII such as Netley Castle, Calshot Castle, and Hurst Castle at the mouth of the Solent. Other historic sites include Southampton docks, which have welcomed ships from the Mayflower to the Titanic, and the Royal Navy Harbour at Portsmouth.
Ultimately though, people come to Hampshire for the incredible variety of attractions and scenery, from the seaside resorts, the national parks of the South Downs and the New Forest, the wonderful motor museum at Beaulieu, and the stunning cathedral at Winchester. From Southsea Castle to the Isle of Wight, Hampshire has simply too much to see!
Days out and Attractions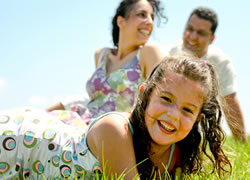 Discover museums, art galleries, historic houses, castles, attractions, theme parks and much more in and around Hampshire to keep families entertained whatever the British weather.
Events in Hampshire
From world-class live music, festivals and exhibitions to shows, sports events and gigs, Hampshire has it all.
Use the list of event categories below to find events to suit your mood, as well as your pocket!
Hampshire Features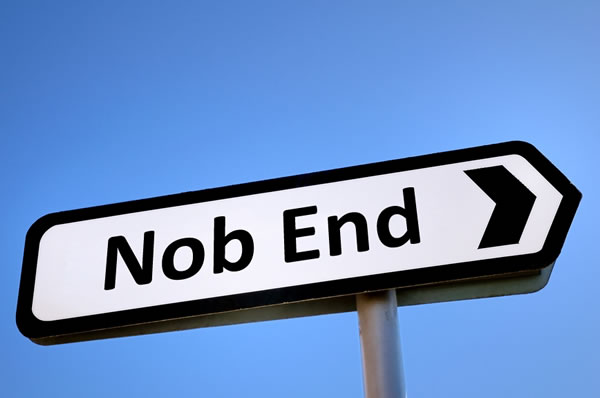 Britain's rudest place names
Are you proud of the name of your hometown or does it leave you a little red-faced? The rest of the world has place names that may cause raised eyebrows - such as the coastal town of Dildo in Canada - but Britain has a wealth of rude place names that often go unnoticed. Here's a roundup of ten of the most indecent place names to be found in Britain today.
Forthcoming Events Diary
The Overtones

The Overtones have stormed onto the scene of popular music in both the United States and the UK, and they have done so with relatively simple and incredibly catchy music. The mood of their material is incredibly light, …

TomorrowPortsmouth GuildhallPortsmouthMiscellaneous

---

War Horse

The National Theatre's epic production is based on the celebrated novel by the Children's Laureate (2003-05) Michael Morpurgo. Actors working with magnificent, life-sized puppets by the internationally renowned…

TomorrowMayflower TheatreSouthamptonTheatre & Performing Arts

---

The Selecter

The Selecter got their start in the first Ska revival way back in 1978. Embracing a two tone Rude boy imagery, and utilizing a smooth rock steady ska sound (as opposed to their label mates the Specials kinetic punk take …

16 Mar 2014Old Fire StationBournemouthMiscellaneous

---

Chelsea Grin

Chelsea Grin performs live at Southampton Joiners Arms in Southampton, Hampshire on Wednesday, 19 March 2014. Buy and compare your tickets for Chelsea Grin at Southampton Joiners Arms now.…

19 Mar 2014Southampton Joiners ArmsSouthamptonMiscellaneous

---

Shakatak

Shakatak scored a number of chart entries, including two Top Ten hits in the UK Singles Chart, 'Night Birds' (1982) and 'Down on the Street' (1984) plus a further 12 entries in the Guinness book of British Hit Singles. T…

21 Mar 2014The Concorde ClubEastleighMusic/Gigs/Concerts

---

David Baddiel

Fame: our society is obsessed with it – but who will talk honestly about what it's really like? David Baddiel, in his first full show for fifteen years, does. From accidentally stealing the spotlight at Russel…

22 Mar 2014Theatre Royal WinchesterWinchesterTheatre & Performing Arts

---

Kerry Godliman

Kerry Godliman at Anvil live (Comedy) on Sunday, 23 March 2014 in Basingstoke, Hampshire. To compare ticket prices for the Kerry Godliman event at Anvil, see the list of ticket companies.…

23 Mar 2014AnvilBasingstokeTheatre & Performing Arts

---

Metronomy

Metronomy appears live in Portsmouth, Hampshire at Portsmouth Pyramids on Sunday, 23 March 2014. For ticket prices to watch Metronomy at Portsmouth Pyramids, see the list of tickets available for Metronomy.…

23 Mar 2014Portsmouth PyramidsPortsmouthMiscellaneous

---

The Stranglers

The Stranglers are pleased to announce a full UK tour in March 2012, the band have been busy in the studio writing and recording their seventeenth studio album which is due for release next year. First forming in 197…

24 Mar 2014Portsmouth PyramidsPortsmouthMiscellaneous

---

The Producers

Bialystock and Bloom! Those names should strike terror and hysteria in anyone familiar with Mel Brooks' classic cult comedy film. Now as a big Broadway musical, THE PRODUCERS once again sets the standard for modern, outr…

25 - 29 Mar 2014Princes HallAldershotTheatre & Performing Arts

---

Sarah Millican

Sarah Millican is a successful English stand-up comedienne from South Shields. Her profile on the comedy scene first increased after winning the 'if.comedy award' in 2008 at the Edinburgh Festival Fringe. She is now a r…

28 Mar 2014Pavilion Theatre BournemouthBournemouthTheatre & Performing Arts

---

Anton du Beke

The nation's favourite Ballroom dancer ANTON DU BEKE is back once again with a thrilling new show to wow audiences across the UK. Featuring memorable dances alongside sensational new choreography, timeless tunes an…

29 Mar 2014Portsmouth GuildhallPortsmouthTheatre & Performing Arts

---