Northamptonshire
What's on, when it's on, in Northamptonshire
Northamptonshire is a county in the picturesque Midlands region that offers the quintessentially English combination of small charming villages, timbered cottages and country gardens, as well as winding country lanes breaking up endless fields and meadows. It seems to offer historic sites at every corner, from ancient Saxon churches to stately homes and sprawling country estates. Then again it has always attracted historic events.
The village of Naseby was the site of the Battle of Naseby in 1645 where Fairfaxs army won and effectively ended the English Civil War and a monument stands there to this day. William the Conqueror built his royal Rockingham Castle in Northampton, which Henry VIII later gave to Edward Watson, ancestor of the current owner. The castle is essential viewing, mostly Tudor in design with Norman walls and works of art from every century. In addition, the stately homes of Lamport Hall, Canons Ashby House, Coton Manor, Southwick Hall and Althorp (home to the Earl of Spencer) are also found in Northamptonshire.
For those looking for outdoors pursuits, Northamptonshire is still an agricultural landscape and beautiful ancient woodlands such as Rockigham Forest have been the site of hunting by Kings of England for hundreds of years. Similarly there are miles and miles of canals and river ways and large picturesque reservoirs to enjoy sailing, canoeing, swimming and windsurfing.
In addition, Northamptonshire has hundreds of miles of cycle ways, bridal paths and walking trails passing through breathtaking countryside and numerous villages centered around ancient churches. Not for nothing is it known as the County of Squires and Spires. If you fancy seeing these spires without the walking, one delight of Northumberlandshire is the Nene Valley Railway, the UKs best Steam Railway, which takes a 15 mile round trip through the gorgeous Nene Park. Add in the fascinating county town of Northampton and you have a midlands county that is well worth a weekend away.
Days out and Attractions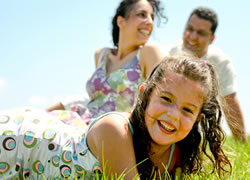 Discover museums, art galleries, historic houses, castles, attractions, theme parks and much more in and around Northamptonshire to keep families entertained whatever the British weather.
Events in Northamptonshire
From world-class live music, festivals and exhibitions to shows, sports events and gigs, Northamptonshire has it all.
Use the list of event categories below to find events to suit your mood, as well as your pocket!
Forthcoming Events Diary
The Fast Show

The season-opening show for all performance and modified car enthusiasts with RWYB, Show 'n' Shine, stunt shows, drifting, Jet Car, trade village, car clubs and heated nightclub on Saturday night! Day Entry: 8am - 6pm.…

23 Mar 2014Santa Pod RacewayWellingboroughSports

---

Russell Brand

Messiah Complex is a mental disorder where the sufferer thinks they might be the messiah. Did Jesus have it? What about Che Guevara, Gandhi, Malcolm X and Hitler? All these men have shaped our lives and influenced the w…

3 Apr 2014Royal and DerngateNorthamptonTheatre & Performing Arts

---

Susan Boyle

Susan Boyle appears live in Northampton, Northamptonshire at Royal and Derngate on Thursday, 17 April 2014. For ticket prices to watch Susan Boyle at Royal and Derngate, see the list of tickets available for Susan Boyle…

17 Apr 2014Royal and DerngateNorthamptonMiscellaneous

---

Brian Conley

Brian Conley is one of our best loved TV personalities. His talents include comedy, singing, acting and presenting and he has enjoyed a successful career on the stage recently also performing in live shows like 'Chitty C…

1 May 2014Royal and DerngateNorthamptonTheatre & Performing Arts

---

Frank Skinner

Run extended for 5 weeks only, following a sold out run at Soho Theatre. Don't miss your chance to see the brand new live show from comedy legend Frank Skinner. "You could put Skinner down in front of any audience …

14 May 2014Royal and DerngateNorthamptonTheatre & Performing Arts

---

Sarah Millican

Sarah Millican is a successful English stand-up comedienne from South Shields. Her profile on the comedy scene first increased after winning the 'if.comedy award' in 2008 at the Edinburgh Festival Fringe. She is now a r…

15 May 2014Royal and DerngateNorthamptonTheatre & Performing Arts

---

Jon Richardson

Edinburgh Comedy Award nominee, regular Have I Got News For You panellist and star of Live at the Apollo is taking his new show, Funny Magnet, across the UK. With a sell-out run at the Edinburgh Fringe behind him, Funny…

18 May 2014Royal and DerngateNorthamptonTheatre & Performing Arts

---

Dragstalgia

A weekend event dedicated to race cars, bikes and hot rods from a bygone era. In association with the NSRA. With Jet Car, RWYB, live evening entertainment, swap meet, Show 'n' Shine and cars for sale. Day Entry: 8am - 6…

11 - 13 Jul 2014Santa Pod RacewayWellingboroughLifestyle

---

Bug Jam 28

Now firmly established as Europe's biggest, best and most popular VW show and cruising towards its third decade as the summer VW event of choice, Bug Jam 28 is back once again with a line-up of both on and off-track acti…

18 - 20 Jul 2014Santa Pod RacewayWellingboroughLifestyle

---

Seth Lakeman

English Folk musician Seth Lakeman was born and raised in Devon and along with his brothers Sam and Sean has played a variety of instruments and recorded folk music in their own band first of all. Seth's solo career was …

11 Oct 2014Royal and DerngateNorthamptonMiscellaneous

---

Alan Davies

After more than a decade since his last stand-up show and following a hugely successful tour of Australia in 2011, Alan Davies, the much-loved star of iconic television series such as Jonathan Creek and QI, makes a long-…

6 Nov 2014The CressetPeterboroughMiscellaneous

---

Jools Holland

Julian Miles Holland (OBE, DL) was founder member of the band 'Squeeze' but began his solo career as a pianist, singer, composer and band leader in the late 70s. In 1978 he co-hosted 'The Tube' with Paula Yates and is no…

6 Nov 2014Royal and DerngateNorthamptonMiscellaneous

---