British Theatres - The Next Generation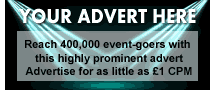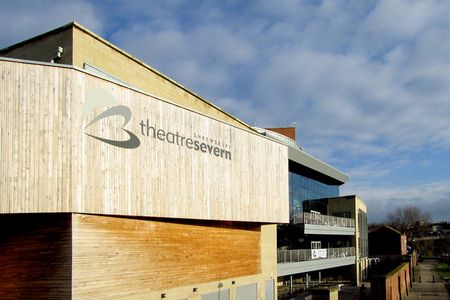 Almost a quarter of a million pounds has been invested in building and restoring theatres across Britain since 1995. We check out ten of the newest theatres in Britain that are worth discovering in your area.
Since 1995, more than £240 million has been invested in building and restoring theatres in Britain. British theatre has never been more dynamic and ready to entertain, inspire, and move audiences. London's West End may be where the tourists flock to, but all around Britain modern theatres are emerging with immense heart and soul. Beautiful buildings, artistic innovation, and passionate people are helping to build a greater sense of community with the power of drama. Here are just 10 of the newest British theatres worth discovering today.
1. Southwark Playhouse Theatre
Founded in 1993, Southwark Playhouse Theatre has two atmospheric theatre spaces set in a disused workshop, and has established itself as one of London's best studio theatres. Showcasing new and emerging talent with a focus on reinterpreting classics and producing contemporary plays, it works closely with schools and local organisations to inspire youngsters and improve educational achievement. With free schools performances, it aims to use great drama to inspire the next generation of theatre makers.
2. The Tobacco Factory Theatre
Set on the first floor of a striking red brick building in the heart of Bristol, the Tobacco Factory first presented its dynamic productions of Shakespeare in 2000. Seating up to 350 people, it attracted a diverse audience, and quickly gained widespread critical acclaim for its gritty productions. It is an innovative, creative company, striving to entertain and challenge audiences. As well as supporting new and established artists, it aims to promote the appreciation of art by working closely with the community.
3. The Arcola Theatre
Founded in 2000 in the London Borough of Hackney, it is housed in a stunning converted textile factory. The theatre's ambition is to present a wide variety of high quality, socially relevant theatre with new writing, classic drama, music and comedy. As well as providing free drama classes for teenagers, it also aims to become the world's first carbon neutral theatre, making this ongoing project one of the most respected arts venues in the UK.
4. The Artsdepot
Located in the heart of North London - just seven stops from Camden - the Artsdepot is one of London's best equipped new venues. Opened in 2004, it has two high-tech theatres and light, modern gallery spaces suitable for entertaining various events. Its theatre produces a diverse range of impressive visual and performance arts for the whole community.
5. The Riverfront Theatre
Located on the banks of the River Usk in the city of Newport in Wales, this theatre opened in October 2004. When builders uncovered the remains of a medieval ship in what is now the orchestra pit in the main auditorium, a gallery to view the relic was incorporated into the design. It is a stunning building of interconnecting cubes of light blue panels - especially dramatic when lit at night. As well as a diverse programme of comedy, opera, dance, music, and drama, the theatre works closely with educational organisations to entertain and inspire the young.
6. Wales Millenium Centre
This iconic building in Cardiff has established itself as one of the most unique and vibrant performing arts centres in Europe. Opened by Her Majesty The Queen in 2004, the theatre presents a wide variety of shows. Audiences have enjoyed West End musicals, opera, ballet, contemporary dance, and comedy, and the building also houses art exhibitions and workshops for the general public.
7. The Mart Theatre
Probably one of the most unusual new theatres in Britain today, the Mart Theatre in the Yorkshire Dales opened in 2005 on the site of an actual working auction market. With new seating and the installation of a heating system, the space can be transformed into a theatre space providing rural communities with live music, theatre, comedy, and training workshops.
8. The Unicorn Theatre
Considered by many to be Britain's leading theatre for young people, the Unicorn Theatre is London's first purpose-built children's theatre. Located on the south bank of the Thames, the building was designed with the help of local Primary school children, and opened in 2005. As well as creating their own productions, they host visits from other youth theatre companies from around the world.
9. Theatre Severn
In the Shropshire town of Shrewsbury, Theatre Severn was built on the banks of the River Severn in 2009. The horseshoe shaped auditorium gives the performances a sense of intimacy, even though it can seat an audience of 638. Being one of Britain's newest theatres, an exiting variety of artists and companies are travelling to perform at the theatre, regularly praising its technical and stage facilities.
10. The Lost Theatre
The new Lost Theatre opened in January 2010 with the main objective of promoting the arts - particularly youth theatre - and the education and training of young people in drama. Situated in Stockwell in London, it boasts a modern 181 seat theatre that showcases new artists and musicians, youth group productions, invited company productions, as well as its own productions. This is one of London's most exciting theatres.
From old textile factories to picturesque riverbanks, cattle markets to vibrant city centres, theatres in Britain are emerging with a new determination to inspire and entertain. Whether you enjoy hit musicals or want cutting-edge drama, look around and you'll find there's something for everyone in British theatre today.
---
Photograph:
alt=Creative Commons Licence [Some Rights Reserved] src=http://creativecommons.org/images/public/somerights20.gif />

© Copyright Dave Croker and
licensed for reuse under this Creative Commons Licence
Your comments
Add your comment
Related news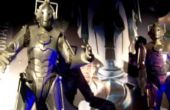 Cardiff hosts first Dr Who Convention
Thousands of Doctor Who fans have met their heroes - and villains - at the first official convention in the series' long history.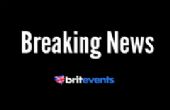 X Factor finalists Rylan & Ella are in Shropshire
After yesterday's news following Union J's surprise visit to a Shropshire nightclub, The Buttermarket in Shrewsbury has confirmed this morning that two more X Factor finalists will be appearing over the Christmas period.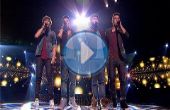 Union J to perform at a Shrewsbury nightclub
The X Factor boy band Union J who were voted off the show on Sunday, will be performing at a Shropshire nightclub. Tickets to see the boy band have been selling fast after Union J announced the Shrewsbury gig on their Facebook account yesterday.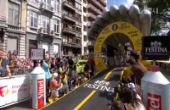 Tour de France to start in Yorkshire in 2014
Leeds in Yorkshire will host the start of the 2014 Tour de France and the county will see two days of racing before the Tour heads off to London before crossing the channel, race officials revealed today.
Related videos
A fab video about beautiful Shropshire
What a lovely video of Shropshire. Well worth a visit to this beautiful county.
Cardiff on Video
Welcome to Cardiff! Check out our latest video showcasing the dynamic Welsh capital. Visit Cardiff for its buzzing waterfront, imposing castle, first rate shopping and undisputed cultural clout. You'll find a warm Welsh welcome in Europes youngest capital.
Sparks in the Park Cardiff
It's one of the best fireworks displays in Britain. Sparks in the Park in Cardiff attracts tens of thousand of people to this professionally-run public display of fireworks. Here we take a look at one of the videos uploaded to Youtube to find out what's so good about this event.
Union J to play in Shrewsbury
Union J will be appearing in a Shropshire Night Club two days after Christmas. The Shrewsbury club has been inundated with calls for tickets.