bickington
What's on in Bickington, Devon
Local Tourist Guide
Welcome to Bickington in the beautiful county of Devon. Enjoy a mix of heritage, history, lively arts whilst visiting Bickington - our guide to events and days out is just the ticket.

Whether you're looking to brush up on local history at a museum, enjoy local arts, watch some sport, or listen to live music, you're sure to find things to do in Bickington to suit all the family, whatever the weather.

What's on in Bickington today?

Find events near Bickington
Days Out and Attractions
Go visit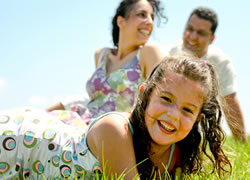 Places to visit
Discover museums, art galleries, historic houses, castles, attractions, theme parks and much more in and around Bickington to keep both parents and children amused and entertained whatever the British weather decides to throw at you!
Handy Local Guide
Stay over
Local Hotel Accommodation
Whether you're staying in Bickington for the night or you're staying for a few days or more, you'll love the choice of hotel accommodation available in the area.

» View all hotels in Bickington
Forthcoming Events Diary
Royal Marine Band Concert

This concert will be a Viennese New Year Gala Concert. We will be playing a mix Viennese favourites (The Beautiful Blue Danube, Champagne Polka, Radetzky March) and some classical pieces and of course some surprises! …

TomorrowExmouth PavilionExmouthMusic/Gigs/Concerts

---

Comedy Cafe

This months comedy CafĂ© features Sean Aldredge, included in the ticket price is a light meal …

13 Mar 2014Exmouth PavilionExmouthLifestyle

---

Protest

Pilot's Thumb Theatre are known for their edgy social drama combined with powerful narratives, engaging characters and pithy humour presents their latest piece "Protest" Protest - Pilots ThumbProtest is the heart w…

14 Mar 2014Cygnet TheatreExeterTheatre & Performing Arts

---

Spring flower walks

15, 22 and 29 March. Join the gardeners at Greenway for a walk through the glorious woodland gardens filled with spring flowers. Greenway's romantic woodland garden is renowned for its spring flowers - from camellias to …

15 - 29 Mar 2014GreenwayGalmptonHistoric/Heritage

---

Woodland crafts

Join the rangers for a two day introduction to woodland crafts. Learn old crafts and new skills, such as making gate hurdles, trellis, woodturning and cleaving. All equipment and tuition is included. Call 01803 842382 or…

15 - 16 Mar 2014National Trust BradleyNewton AbbotHistoric/Heritage

---

Charlie Dimmock - A Passion for Gardens

Love your garden? Or do you wish you could love it more? Here's your chance to be inspired in this special evening with TV gardening guru Charlie Dimmock, hosted by BBC Radio's Paul Harris* Charlie is one of Britain's be…

16 Mar 2014Exmouth PavilionExmouthLifestyle

---

Spring artists day

Calling all springtime sketchers and fabulous photographers
 ever wanted to capture that perfect moment with nobody else around? Come along to Greenway to enjoy a day exclusively for you. Local artist, Emma Carter, wil…

17 Mar 2014GreenwayGalmptonLifestyle

---

John Lewis Fashion Show

Exmouth Raleigh Rotary Club are proud to present a fashion show in association with John Lewis in aid of Hospiscare Exmouth & Lympstone and Rotary Charities. The evening will also feature a demonstration by the internati…

20 Mar 2014Exmouth PavilionExmouthMiscellaneous

---

Exmouth Craft & Design Fairs

Regular craft fair at the Exmouth Pavilion - right on Exmouth Seafront. Over 40 stalls at every event with exhibitors ranging from artists, woodturners, jewellers, glass engraving, sewing, knitting, jams, bears, heraldr…

23 Mar 2014Exmouth PavilionExmouthArts / Craft

---

1940s black-out tour

Come along and discover Greenway's wartime past, when the house was requisitioned by the US Coastguard. Take this tour with a 1940s twist and learn about Greenway's interesting wartime history, including the library fr…

27 Mar 2014GreenwayGalmptonHistoric/Heritage

---

Formby

'Formby' follows George Formby's rise from awkward stable boy to one of Britain's biggest stars. In a unique one-man performance Ewan Wardrop plays the role of Formby, as well as all the key characters involved i…

27 Mar 2014Exmouth PavilionExmouthMiscellaneous

---

Re-Take That

Hailing from all corners of the industry, the individual performers who make up Re-Take That each bring their own unique qualities. Playing at sold-out venues to audiences of hundreds, Re-Take That has enjoyed phenom…

28 Mar 2014Exmouth PavilionExmouthMusic/Gigs/Concerts

---

Strictly Murder

Its the Kick Ball Change annual party. This group of avid ballroom dancers are obsessed by all things ballroom, particularly the BBC programe Strictly Come Dancing. The group are hoping to raise money to buy tickets to g…

28 Mar 2014No 10s Torquay United Football GroundTorquayTheatre & Performing Arts

---

Urbanflow - Vision

It's time for the talent of Urbanflow to take to the stage and shine in the first Street dance show to be held by this diverse company. With over 20 performers taking part you'll get a showcase of adults and kids who…

29 Mar 2014Cygnet TheatreExeterTheatre & Performing Arts

---

Mother's day

Spoil your mum with a two course meal in the heart of Greenway; the House Kitchen. Give your mum a unique gift this year; two courses of delicious seasonal food in Agatha Christie's beloved holiday home. Your mum will ge…

30 Mar 2014GreenwayGalmptonFamily Days Out

---

Alison Moyet

Alison Moyet performs live at Princess Theatre Torquay in Torquay, Devon on Monday, 31 March 2014. Buy and compare your tickets for Alison Moyet at Princess Theatre Torquay now.…

31 Mar 2014Princess Theatre TorquayTorquayMiscellaneous

---

Cheese And Wine Evening

Come and enjoy an evening of sampling our fine local cheeses and wines in great surroundings…

4 Apr 2014No 10s Torquay United Football GroundTorquayLifestyle

---

Eminent Comedy Club

THE BEST OF PRO UK STAND-UP COMEDY. Live stand up comedy - Sunday 6th April - only £10 TWO for ONE - Early Bird Tickets available until Sunday 13th April Featuring top stand-up by: ELIS JAMES as seen on RU…

6 Apr 2014The Tobacco HouseExeterTheatre & Performing Arts

---

Centre Stage presents Whistle Down The Wind

Award-winning Centre Stage presents its latest musical, based on the novel by Mary Hayley Bell and subsequent Richard Attenborough-produced film, Whistle Down the Wind follows the fortunes of a fugitive caught between t…

8 - 12 Apr 2014Exmouth PavilionExmouthTheatre & Performing Arts

---

Stick chair making

Join our countryside Rangers to create your very own rustic piece of furniture to take home. Learn old crafts and new skills, and at the end of the day you will have a stunning piece of hand crafted furniture to take hom…

13 Apr 2014GreenwayGalmptonHistoric/Heritage

---
Easter in Bickington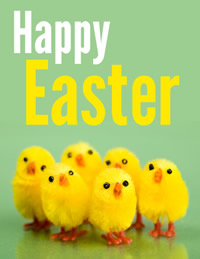 Easter activities in Bickington
Enjoy a fun-filled family Easter holiday with our list of events taking place over the Bank Holiday Easter weekend in Bickington.
---
Wedding fairs in Bickington
Get married in style by visiting wedding fairs in Bickington. From the bride's dress, to the wedding cake, venues and photographers, plan your special day with our list of local wedding exhibitions.